So what is 2020 going to look like for contact centres? What will be hot? What will be the trend for 2022?
We asked the experts at NICE to look into their crystal ball – the results may suprise you.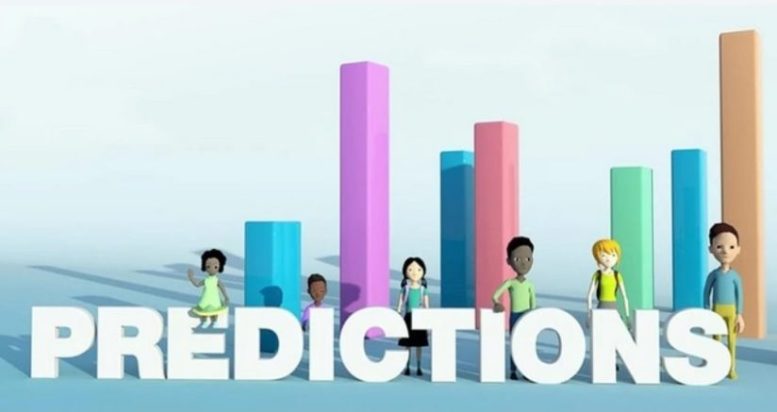 Chris Bauserman, vice president, NICE CXone
Digital Transformation will become "generation-less"
There is no doubt the pandemic accelerated digital adoption. In almost two years, non-digital natives have become more digitally fluent and as such, demand for more digital customer service touchpoints that help these consumers and their specific needs has increased. As we look to 2022, digital transformation will become "generation-less" as brands continue on this new trajectory. With more digital savvy consumers within all generational groupings, brands will be able to usher in a much larger digital component with both mobile and self-service finally able to take precedence.
Empathetic customer service will be the standard
Above all else, consumers crave a more personalized experience – particularly given the feeling of isolation and separation from the past year and a half. Whether it's chatbots powered by AI, self-service or traditional customer service agents, for companies to achieve brand affinity and customer loyalty, they need to find not only the right mix of customer communications – enough to help but not so much that it wastes time – but also identify the right mix of technology and human communications to express the empathy necessary to address the complex and unique emotions of each customer.
Not now, but right now – customers will demand instant gratification
Customers want service, and they want it now. In the past 18 months, consumer expectations have taken a quantum leap as more and more customers turn to online engagement in lieu of brick and mortar locations. When customers engage with their favorite brands, the common denominator with every engagement is the demand for instant gratification, regardless of what channel. Whether it's resolving a problem, checking a balance, making an appointment or any other need; customers expect speed, efficiency and a seamless interaction all while expending minimal effort. In 2022, brands will realize the value of existing digital technology that will deliver 'micro-moments' of instant gratification – at scale on every channel – through self-service that really works or well-prepared agents. This will have a cumulative impact on a more meaningful, lasting customer experience.
Andrew Traba, head of product – customer engagement analytics, NICE
Proactive not reactive – brands will initiate more communications
Over the next five years, we will see a bigger growth in customer expectations than we have experienced in the previous fifteen. As a result, 2022 will require brands to use AI and analytics to acquire insights and learn more about their customers before they even reach out. Knowing information such as what service or data the customer may be looking for, when consumers engage with outbound messaging, what their preferred channel is and how and what touchpoint is best to connect with them will be the driving force for brands to better control the conversation – and have more meaningful interactions outright. And, in order to build trust, appreciation and loyalty, brands must move away from "spamming" and use more proactive communication to add value. This will mean using automated systems like smart, proactive AI-driven conversational chatbots to guide users through searches and early trouble shooting.
Brands will invest more than ever in CX "front line" employees
Now more than ever, businesses understand the value of a positive customer experience in order to maintain brand loyalty. With the pandemic upending labor market dynamics leading Americans to early retirements, career changes and what's currently known as "The Great Resignation," brands must evolve in order to hold on to workers in the face of an acute labour shortage. Brands will tap into AI and analytics to guide employees during interactions and recommend next-best actions, as well as to automate the more basic tasks so agents can focus on providing better, more empathetic experiences. Brands will invest more in training for front line employees, using AI and analytics to ensure they are well-prepared to resolve even the most complex queries.

With NICE it's never been easier for organizations of all sizes around the globe to create extraordinary customer experiences while meeting key business metrics. Featuring the world's #1 cloud native customer experience platform, CXone, NICE is a worldwide leader in AI-powered self-service and agent-assisted CX software for the contact center – and beyond. Over 25,000 organisations in more than 150 countries, including over 85 of the Fortune 100 companies, partner with NICE to transform – and elevate – every customer interaction.
For additional information on NICE view their Company Profile