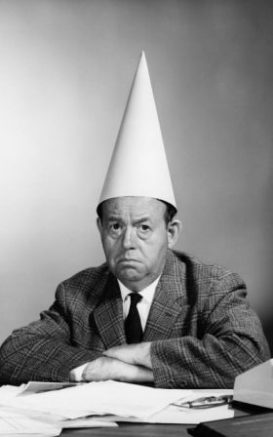 Yep hands up we goofed…..
We have an unwritten rule in the office that should anyone make a mistake that they should accept full responsibility, apologise, and try to rectify the error.
(In addition to being forced to stand in the corner of the office with a pointy hat on…..)
Over the past week or so we have been sending out our Daily Newsletters which, after checking, we have noted that they have not been up to our normal high quality standards – not in terms of editorial content, but in terms of the look and layout.
I could say that we carefully edit and design the newsletters each and every day but we don't.
Without wishing to get too technical, the newsletters are automatically generated from the numerous new editorial articles that we publish and are sent out on a daily basis at around 4.00pm so, if the truth be known, without too much involvement from our side.
We're sorry – we are now checking ALL emails prior to being sent and we are currently working with our software guys to resolve the matter – We hope to have normal service resuming over the next few days.
Once again sorry!
Regards
Perry Sanger
Publisher