Shattering the myth – why there's more to outsourcing contact centres than cutting costs – Cyril Molitor, CEO of Woven, puts his case across

In a market that is increasingly becoming defined by a 'lowest-cost' approach, it's time to shatter the myth that out-sourcing contact centres is simply a cost cutting exercise.
On the contrary, there is growing demand from customers for responsive, connected and seamlessly delivered services and outsourcing is helping to meet those challenges.
Nevertheless, the so-called 'race to the bottom' that prioritises cutting costs continues to damage the market and cause businesses to overlook the real benefits of partnering with a specialist outsourced contact centre provider.
Saving money is just the start
Though outsourcing can indeed be an effective way of saving money, there are countless other factors behind a business decision to engage with a BPO service provider, particularly given the cutting-edge opportunities that a modern customer contact centre offers.
For many brands, a focus on improving performance, quality, expertise and skill levels is vital to their success. In addition, key catalysts for a business considering outsourcing include access to additional customer contact channels, and industry-leading practices.
Working with a BPO provider can help a business operate more flexibly in many ways.
BPO's can meet customer demand with innovative new tools that greatly improve reporting and market insight, and the improved ROI of a customer contract can provide a tangible competitive advantage in the marketplace.
Other businesses turn to external contact centres to benefit from enhanced risk management and to explore raising cash through the transfer of assets to a supplier.
Or perhaps access to a shared telephony and IT infrastructure to reduce administration, or more importantly to improve service levels to enable brands to focus on their core function.
That BPO's replace fixed costs with variable costs is another huge advantage, as is the reduction in head count that often comes as a result.
But for many, it's the improved business continuity, security of supply, and being able to quicken the process of turning concept to delivery, that makes engaging with a BPO such an enticing proposition.
A BPO's journey
At Woven, we work with our customers to understand their reasons for outsourcing and incorporate them as fundamental elements of the services we provide.
A good BPO provider works with its clients to deliver each of these benefits to build a relationship defined by far more than just an advisor's hourly rate.
On our own journey as an outsourcer, we work hard to be open and pragmatic in everything we do.  In so doing we offer something unique and different in the industry, while shattering industry myths along the way!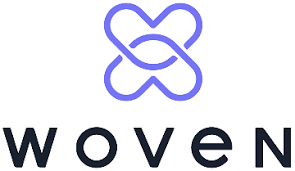 Woven is a leading outsourced contact centre, customer management and BPO service provider with global capability delivered through local expertise.
We're on a journey from cost reduction to value creation.
Our extensive client-side experience across many industries has informed the Woven Way; close enough to know what's needed, with enough distance to do it differently.
Free to focus on creating value for our clients by enabling people to create seamless experiences, we empower our people though technology that is intuitive, yet invisible, so that customer's needs are met irrespective of channel.
For additional information on Woven visit their Website