The emergence of the 'casual' contact centre – Justin Hamilton-Martin, Enreach for Service Providers
Alongside the market for traditional contact centre solutions, we are seeing the emergence of 'casual contact centres'. Based on cloud technology, these are being adopted by businesses who require some element of 'contact', but are often SMEs who do not have the resources or requirement for larger or dedicated contact centre systems. Casual contact centres also open up the potential for a wider audience of resellers and service providers.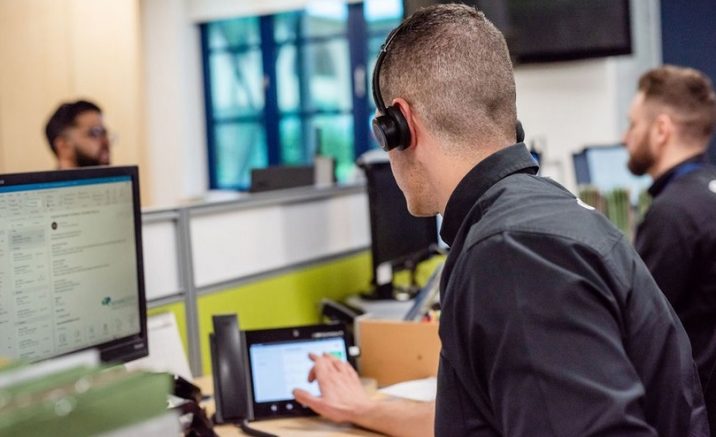 The growth of this more informal approach to contact centres has recently been propelled by two drivers: continued advances in technology, and the pandemic. As we all know, in 2020 businesses of all sizes had to rapidly pivot to online models in order to survive. Very quickly, much of the customer experience was narrowed down to a digital screen.
At first, the focus was just on keeping the lines of communication going, but businesses soon realised that initial 'quick fixes' often based on consumer tools are not viable for the long time: they often lack  sufficient performance, functionality or integration with other applications. Therefore, looking at longer-term ways to improve the digital environment has become a priority.
At the same time, the technology that powers the casual contact centre has evolved, underpinned by Unified Communications as a Service (UCaaS) in combination with Contact Centres as a Service (CCaaS). When implemented well, contact becomes seamless across devices, networks, channels and users. Plus, cloud makes it faster and simpler to integrate inbound and outbound channels, including email, SMS text, phone, WhatsApp, social media, customer conversations within apps, and more.
However, even for the simplest environments — perhaps just voice, text and email — SMEs can benefit from a low cost-per-seat or even transaction-based models, which in turn, creates new revenue streams for resellers and systems integrators.
Some of the most successful casual contact centres we have seen are based around customer relationship management (CRM) systems, because these can be the central point to which all forms of customer engagement are connected, and so remove the risk of those channels being siloed and fragmented. Customer engagement journeys can be captured as they move between channels, thus contributing to better data management for reporting, analytics and even compliance. Other applications such as service ticketing can be integrated into the environment too.
The cloud-based nature of CCaaS supported by UCaaS opens up other avenues of potential, such as fixed mobile convergence (FMC), so contact staff can move between broadband and mobile. That can be useful when the signal is poor, or to start a call on a smartphone when on the move, and then seamlessly transfer to an IP handset or laptop when back at a desk. Mobile traffic actually grew during 2020, with many home workers treating their smartphones as one of their main forms of communication with the outside world.
Artificial intelligence (AI) and Natural Language Programming (NLP) features can also be added as they become available, helping businesses to have more customised contact with customers, and making it easier to support them 24/7, while minimising staff time spent on answering routine queries. For instance, smart chat bots and conversational AI are evolving fast, and will help customers to have genuinely useful and more tailored interactions, with faster and more accurate resolution. Human conversations can be saved for tasks that cannot be otherwise answered, or where empathy is required.
Of course, those features will also start to appear in larger, more dedicated contact centre solutions, and the 'casual' approach is not for everyone. However, it certainly opens up professional contact centre functionality to a far wider audience, and potentially contribute to the growth of the contact industry overall.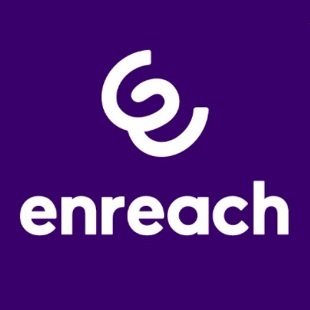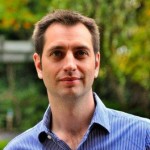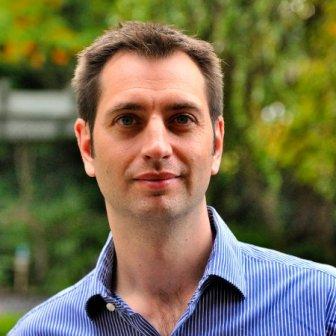 Justin Hamilton-Martin, Enreach for Service Providers
Enreach is a European-based unified communications provider championing a style of open collaboration that makes contact between business and small teams magic. Putting right-sized technology in reach of every kind of business – no matter the size – is what we do every day for entrepreneurs, wholesale partners and service providers.
We make business technology, connectivity and productivity integration easy for organisations as they grow. Businesses in different industries have requirements for staying in contact with their employees and customers. Our products and services optimise these contact points allowing people to reach new levels of productivity. Enreach is not just our name, it embodies the way we enable businesses to work.
For additional information on Enreach visit their Website