EvaluAgent, a leading provider of customer service quality assurance and improvement software, has reported significant growth following the relaunch of its call centre quality monitoring platform.


In the 12 months since the new self-serve platform was released in October 2018, EvaluAgent has seen its number of users increase to over 11,000, resulting in a 200% increase in recurring revenue.
Recognising the potential of the SME call centre market, EvaluAgent took the decision to rebuild its platform to better suit the needs of smaller customer service teams, in addition to those of its existing large corporate clients.
This has facilitated the rapid expansion of its client base, which now spans 10 countries, including the United States, South Africa, New Zealand, Australia and the Netherlands.
EvaluAgent's platform enables customer service teams to evaluate how well their agents are performing quickly and easily, which helps to improve agent engagement and retention, as well as customer satisfaction.
Following the launch of several CRM and helpdesk integrations, the number of individual evaluations carried out using the platform has increased 618% year-on-year. Since upgrading from spreadsheets, users' average audit time has reduced from 24 minutes to under 5 minutes.
EvaluAgent will continue to evolve its platform over the coming year with the addition of new features, such as speech and text analytics, in order to support its ambitious growth plans for 2020.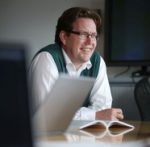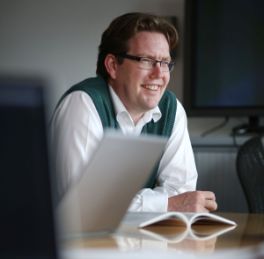 Jaime Scott, CEO and co-founder of EvaluAgent, commented:
"We could not be happier with how positively the self-serve platform has been received, both by existing and new clients.
"While we had a very clear vision for creating a platform that helps Quality Assurance work smarter, not harder, we closely listened to user feedback to ensure we were creating a product that the market really needs.
"Our mission is to help agents have better conversations and provide businesses with the tools they need to improve customer satisfaction, enhance employee retention and ultimately foster better customer relationships.
"Our platform was used to provide more than 200,000 pieces of feedback to agents over the past 12 months. With every piece of feedback having the potential to directly improve not only that agent's customer service skills, but also their personal and career development, it's a fantastic figure that we're incredibly proud of."
---
Additional Information


EvaluAgent is a cloud-based quality and improvement platform that provides customer service teams with the tools they need to engage, motivate and empower their staff.
Powered by AI, EvaluAgent makes it easy to score customer-interactions, produce detailed reports, and quickly highlight opportunities for agent improvement, without the need for complex spreadsheets or management reports. This enables businesses to ensure that their customers consistently get the best service and that their contact centres and agents are meeting all regulatory and quality standards.
Launched in 2012, EvaluAgent supports over 11,000 users in a variety of sectors including financial services, insurance, utilities and housing.
With ever-expanding international reach and product vision, it works with businesses based in the United States, South Africa, the Philippines, Australia and New Zealand, as well as across Europe.
For additional information on how Evaulagent can improve your contact centre visit their Website or view their Company Profile
For more information or to start your free trial, Click Here