Rebuilding After the covid-19 Pandemic – Patrick Dennis is CEO at Aspect reflects on what businesses and contact centre should do after the Pandemic is resigned to the vaults of history

I wrote this to share my current perspective with customers, partners and employees. While there is so much that has gone on over the last several weeks, it has been difficult to capture it all in the moment. I hope my point of view helps you in some way.
March 9th was the last day I worked in my office. I took a video conference from Denver with one of the world's largest online retailers. I finished around lunchtime and took a long walk to my favorite local lunch spot. The owner said, "I think we're going to close tomorrow… so I hope you have another plan for lunch".
I didn't have another plan for lunch. I also didn't have a plan for the state's request to shelter in place later that day. I had left things at the office. I had left my clothes at the dry cleaners. I had a flight scheduled to see my parents and celebrate my youngest daughter's birthday. I certainly did not have a sense that I would be writing this blog, sheltered in place, weeks later.
Since March 9th, I feel like my days have been on fast forward. Aspect was as prepared as any company could be to deal with operating a business during a pandemic. We were engaged with our customers immediately to help them with; surges in demand, moving agents to work from home and developing custom solutions. We started to share customer best practices and lessons learned with an ad-hoc Work-From-Home webinar series. For two weeks, I was as reactive as our customers. This was, in part, a result of my relationship with customers that were in the middle of the storm. It was primarily because all of us were in triage mode.
My leadership team remained in triage mode with customers for a bit longer than I did. Once I was able to take my first breath, I realised quickly what was essential and what was not. I took in all the information I could from Morgan Stanley, Goldman Sachs, London Business School, and the Boston Consulting Group (to name a few). It was clear to me that widespread (important) vaccination is necessary for the world to be at peace, and the research concludes that it may well be 18 months away. I also noticed the needs were changing, and so was the tone. The sense of crisis was starting to die down, but no one was using words with less gravity to describe it, because the situation was still so serious. Nevertheless, you could tell all of us were starting to accept our new constraints. I watched as leaders realized this was not just a work from home exercise – businesses were being changed for years to come.
I am writing this as we start a new week. This week a few more of us will leave our metaphorical "fox holes" and start to rebuild our organizations and our businesses. One of our food service customers is trying to take best advantage of a half-million associates to help alleviate the contact centre volumes. An airline customer is starting to rebuild their operation by shifting to carrying more freight. Retail banking customers are working hard to support requests for small business loans with few, if any, branch interactions. What I have observed is that our customers realize these new challenges and opportunities are going to persist for some time. There will be changes in their businesses that will not return to pre-pandemic conditions. The ability to adapt quickly and rebuild their businesses will be key to their future.
Aspect is no different. This started as an exercise in a crisis. Now I am starting to see areas where our productivity has increased as our entire operation is working from home. We have been a better partner to many of our customers, and I do not want that to stop. The culture of the company has grown closer, even when we have never been farther away from each other. I didn't ask for any of this. None of us did. While I did not ask for something to make me rethink and rebuild our company, I will. Like many other leaders, I have learned from this and will take those learnings and make a better company from them. When you start your week, I hope you will come out of your "fox hole" and start to rebuild too.
We are always here to help if you think you need some. I would also appreciate hearing from you about what you have learned, and how you are starting to rebuild your organisations.
Stay safe and stay strong.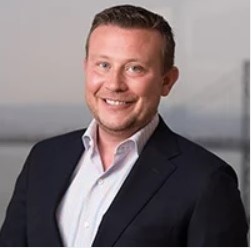 Patrick Dennis is CEO at Aspect he can be contacted direct by Email
Aspect is on a mission to simplify and improve customer engagement. Our enterprise software is used by millions of contact centre agents every year and supports billions of consumer interactions around the world. Our best-of-breed contact centre and workforce optimisation applications help companies keep agents engaged while providing exceptional customer service experiences. Our flexible, highly scalable solutions for self-service and live interaction management and workforce optimization are available on-premises or in any hosted, private or public cloud environment.
For additional information on Aspect visit their Website or view their Company Profile