COVID-19 is forcing the contact centre sector to overcome concerns of homeworking
However, implementing the right technology support is crucial for success – Fiona Coleman, Founder and COO at QStory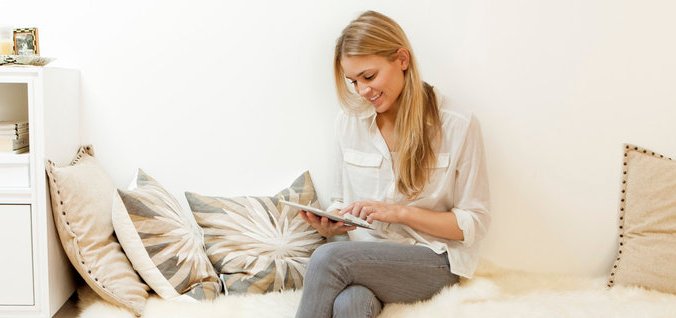 The very nature of the contact centre industry means that it has always been centred on office environments with employees sitting in close proximity in teams. The COVID-19 outbreak, has of course blown this 'norm' out of the water. Homeworking is now a must-do for many, with companies scrambling to implement technology that supports this new way of working. For some companies this has also, alongside a huge increase in the calls coming in and the pressure for agents, to be providing timely and accurate advice.
But does this represent a trend that will continue post COVID-19, or will the industry simply go back to its old way of working?
Where were we pre COVID-19?
Independent research company, ContactBabel has recently reported that up until COVID 19 hit us, fewer than four percent[i] of contact centre agents worked from home. There were numerous inhibitors for homeworking, with contact centre organisations highlighting everything from security and fraud to home-life interruptions and a lack of productivity without the 'traditional' pressure from managers.
This highlights the traditional approaches that some contact centres continue to follow in terms of team management. Being able to manage agents face-to-face to ensure productivity has been a foundation of contact centre management, but has also meant an automatic barrier to the adoption of homeworking. How can managers communicate effectively and ensure productivity levels remain high if the entire team are all working remotely? Add to this a continued mistrust of legacy technology to enable effective homeworking we have a perfect storm of reasons for not enabling this. One of our customers, prior to implementing new technology, gave team leaders a company car so they could drive to each team member's home to check on them and give them support. These are the understandable arguments made by many.
Indeed, the recent report from ContactBabel found the issues companies' have with homeworking include the following: Effective Communications (48%), Technology Concerns (38%), Productivity Concerns (24%) and Trust (18%).
However, the advantages of homeworking have been proved in other sectors.  Indeed, remote working is in many sectors no longer considered a privilege but an effective way of increasing productivity and employee satisfaction rates. A recent survey by Airtasker found that remote, home-based workers tended to work 21.9 days a month with office based workers on 20.5 days. It also showed that office workers were spending on average 37 minutes a day in unproductive time, compared to just 27 minutes for home workers.
Challenges impacting stakeholders
 Throughout all of this, companies have to ensure that their stakeholders are top of their list of priorities. On the whole, the stakeholders will not have changed, but ensuring that you are able to meet their expectations is crucial during periods of immense change.
Customers – Business continuity, at the very least in the name of the game. Customers need the reassurance that they are getting the same level of service as they always have, and in many cases, it is more important to ensure that they are getting timely and relevant advice from agents. Queries have to be answered quickly, issues resolved, products delivered and services provided in the same as they were before. They remain the key marker of success or failure.
Employees – For many people, working from home will be a sudden and major adjustment. It is hard to overstate the strangeness of the situation. New routines, creating a work-space in their house and dealing with the balancing of work and childcare, often in the same room.
These are pressure and stresses that many will never have dealt with before. Add to this the possibility of new equipment, processes and procedures, it is easy to see, that for some, homeworking can be a daunting prospect, especially being so alien to their usual contact centre environment.
Space, technology, contingency plans for interruptions in WiFi or power supply, all of which is catered for within an office, is not generally in a home. Companies have to replicate all the redundancy provisions they have in an office on a micro scale for each employee.
Employers – Arguably the biggest burden will be felt by the employers, as they have to tie all sides together. Contact centres are, on the whole, busier than ever, but employers are having to find ways of setting up safe working environments in the office. Not only do they have to ensure that workers returning to the office have sufficient space for social distancing, but actually they have to decide on which workers need to return to the office. They also have to plan for different scenarios such as a return to full lockdown in the face of a second wave of the pandemic or if more than the required staff want to return and how that impacts the working space.
Whilst doing all of this they also need to ensure that customers enjoy the same level of experience as they were accustomed to. No delays, interruptions to service, inconvenience or poor, out-of-date information.
Managing remote teams is a new experience for many in this sector, all at a time when they are under more pressure than ever. They need to be able to be able to maintain oversight and provide the same levels of support to employees as they had in the corporate environment. This means collaborating, managing workflows and assessing progress. All of this, on the face of it may seem difficult to achieve.
How homeworking can change the industry?
There are multiple drivers for home workers most of which are well known and understood. Most in the sector had not had to consider these though until forced to by COVID-19. These include; flexibility (shorter, split and micro shifts of 1-2 hours for peak times and evening shifts are now a reality), ability to deal better with the increased peaks and troughs being experienced by contact centres, reduced attrition (being able to retain staff who would otherwise have to leave) and attract a new type of employee (those who would not otherwise be able or willing to work in an office environment).
Whilst these benefits are understood there has been one main barrier to the widespread adoption of homeworking practices within the sector; the perceived lack of technological support.
The COVID-19 outbreak is starting to break this perception.
 The ContactBabel report highlighted a number of decisions that the businesses will need to make on their underlying systems including the following:
– The ability to add and remove agents quickly from their systems; possibly across multiple locations/countries
– Businesses will want homeworkers to have access to the same functionality they have in the contact centre
– Management information on the individual and each team
– MI systems need to be quick to deploy and easy to understand
As agents account for around 75 percent of contact centre costs, allowing managers to ensure efficiency and productivity from their team, whilst not being able to manage them face-to-face, is crucial. This is where technology can play a key role. Being able to offer management solutions used in a central office location, to a now remote team, gives companies a huge advantage.
One of the issues associated with the key workforce platforms most contact centres use (WFM, ACD, QA systems, eLearning etc) is the disparate sources and forms of data being collected and analysed. Not begin able to keep an eye on all these subsets of data can result in disaster. Solutions that offer a platform that are able to unify all the different sources of data, analyse them and translate them into business needs and suggests actionable responses, allows companies to effectively manage teams as if they were in the office.
ContactBabel again pulled out some key action points for remote workers and managers. These include:
– Make sure that agents' contact information is up-to-date and available to management in both online and offline
– Ensure agents understand how they clock on/ clock off their shifts, as well as how management will supervise that they are doing so
– Agents should check their schedule the next day before they log off for the evening
– Any planning tools should be flexible enough to handle agent absences at very short notice without having the recreate the schedule manually
WFM and associated solutions need to take full advantage of the flexibility of remote working agents, whilst providing the same level of real time management and support as the centralised contact centre does. Remote working forces agents to develop independence and take control of their work, and businesses have to support them by implementing technology to support this. And not by a team leader driving around all day checking and supporting on their team.
It is clear that COVID-19 has forced the industry to take remote and homeworking seriously. We have seen companies who had a target in 2020 of achieving 30 homeworking agents (not 30% but 30 individuals).  Within a month of COVID-19 they had 100% of their agents homeworking. For the first time for many the advantages of homeworking have become very clear.  And critically as the lockdowns loosen up around the world, companies will bring staff back into their offices with social distancing, so the blend of home working and office working also needs to be seamlessly managed.
It may be that in time most in the industry revert back to a centralised office way of working. However, for the some, the benefits of homeworking, the realisation, that with the right solutions, teams can be effectively managed remotely, will change their businesses for ever.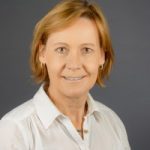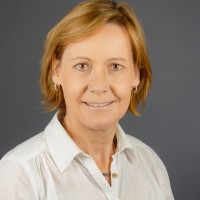 Fiona Coleman is Founder and COO at QStory
[i] ContactBabel's "The Inner Circle Guide to Contact Centre Remote Working Solutions"