Productivity: the new priority for your employee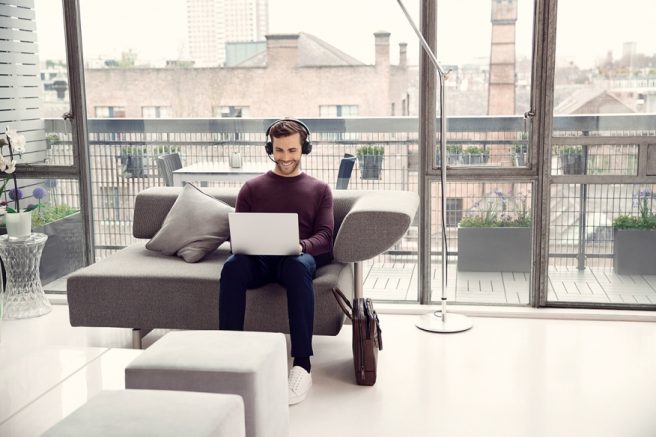 To thrive during change, businesses must embrace new working models and demonstrate flexibility. It quickly becomes evident which organisations are welcoming change and which are struggling to adapt.
While the last few months have highlighted the issue, the requirement to adapt quickly is nothing new. We work in a culture where transformation is essential for business survival and complacency can be fatal. While many organisations have learned to make essential, operational changes to weather a tumultuous period, they have not fully considered the needs of one of their most important assets: the people.
To reframe the conversation, understand how remote working impacts workers and identify what's needed to excel, Jabra conducted a survey on productivity and home working. The results highlight a shift in employee priorities, attitudes to working and the most common challenges to productivity. In addition, they outline gaps that employers can fill to enable workers to perform effectively wherever they are.
Scores on the (home office) doors 
The results of the survey reveal a shift in working habits and preferences. While the primary concern in the early days of lockdown was getting up and running at home, the priority for the new home worker is getting the most out of their day.
Survey respondents were overwhelmingly positive about home working. Indeed, 70% said that a physical workplace isn't necessary. The home office gives people the flexibility and freedom they've lacked with the in-office 9-5 and long commutes. When 'normality' does resume, nearly half of workers (46%) said they want to split their work between the office and home. The desire to work flexibility is particularly popular among the younger (18-34 years) workforce, with 52% hoping to continue to work this way. If the younger generation is an indicator of cultural shifts, then this certainly highlights changing demands.
As most workers can attest, home working has seen a rise in workload. With people busier than ever and with more freedom to manage work schedules, 56% of survey respondents reported that they feel more productive working from home. Naturally, this raises questions around what workers are doing differently at home and what the home has that the office doesn't (or vice versa). If those questions can be answered, productivity could be better controlled and more easily increased.
Pinpointing productivity factors
In asking why workers feel more productive at home, the survey provided insight into employee priorities and needs. Unsurprisingly, a key factor is the elimination of commuting hours. In fact, 53% of respondents reported that less commuting allows them to do more work. The second and third most common reasons for improved productivity, both cited by 45% of respondents, are the elimination of office noise and distraction from chatty colleagues.
Evidently, companies can get more out of staff by giving them control over their place of work, rather than insisting on office attendance. This is underlined by the fact that 26% of respondents said their 'more comfortable' home desk set up has improved productivity. Similarly, better connectivity and better technology at home, such as noise cancelling headphones, webcams and speakers, also have a big impact on productivity – a fifth of respondents stated this to be the case.
On the other hand, 25% of survey respondents reported reduced productivity since home working began. Although it's a significantly smaller percentage than those feeling more productive, in understanding the cause, organisations can pinpoint the actions they can take to improve productivity. The top challenges are not being able to easily talk to colleagues (25%), childcare responsibilities/distractions (16%) and insufficient technology, for example, not having two screens or professional headphones (15%).
Commodify to compete
Considering both sides, at the heart of productivity woes is work distractions and a lack of proper tech. Whether in the office or at home, tackling issues with sound, comfort and technology would make a big difference.
Business leaders should prioritise solving these issues. In doing so, they will be making better, long term investments in the business and its employees.
Take the issue of technology. There is a growing trend for workers to use their personal audio devices which often results in poorer sound quality and connection issues. Plus, when the same device is used for work and relaxation, the home worker never 'downs tools'. Long term, this blurring of the lines can, in fact, reduce productivity and impact wellbeing.
The benefits of a company providing business-quality devices are far reaching. Firstly, the worker is less distracted as professional devices are often noise cancelling, have increased comfort for hours of wearing and considerably better audio and mic quality. Additionally, professional or, even better, certified, devices (e.g. Microsoft Teams certified) enhance the user experience on both ends. This means that customers and clients alike experience better quality and improved communication.
By commodifying productivity and viewing it as a management resource which requires inputs to create outputs, businesses can direct and regulate it. Location isn't important – whether in office, remote, or a mix of the two, if an employee has the tools needed to 'plug and play' wherever they are, they can do their job effectively.
Companies may be looking to tighten the purse strings, but enabling workers to set up office wherever they are by providing the right accessories will see a big return on investment.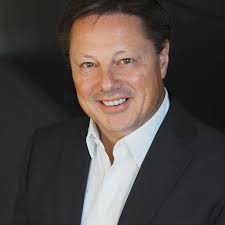 Nigel Dunn, Managing Director, Jabra EMEA North
Jabra is a leader in engineering communications and sound solutions – innovating to empower both consumers and businesses. Proudly part of the GN Group, we are committed to letting people hear more, do more, and be more than they ever thought possible. Through sound and video, we help transform lives. Jabra engineering excellence leads the way, building on 150 years of pioneering work. This allows us to create integrated headsets and communications tools that help professionals work more productively; wireless headphones and earbuds that let consumers better enjoy calls, music, and media; and pioneering video conferencing solutions, enabling seamless collaboration between distributed teams.
For additional information on Jabra view their Company Profile