Optimising the back office is key to maintaining digital transformation, says eg solutions
A new research paper, published by eg solutions, outlines the importance of back office software in managing customer demand in the connected world.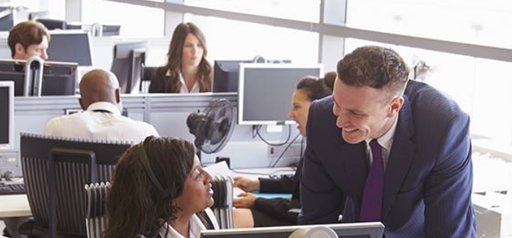 The research project, conducted on behalf of eg solutions by Vanson Bourne, surveyed 250 C-level IT business decision-makers in a variety of private and public sector organisations and across a range of key vertical markets.
Every organisation contacted to take part in the research survey believed that the Back Office was fundamental to their business; the larger the business was, the more important it became. Additionally, 99 per cent of survey respondents said that their organisation's Back Office directly impacts their customers' satisfaction levels.
This means that, in order to respond rapidly to changing market requirements and provide a seamless customer experience, it is crucial that business decision-makers look to leverage back office workforce optimisation technology to complement digitalisation at the front of the business, i.e. the call centre, and ensure the organisation operates as a collaborative whole.
Other key findings from the research included:
–  Concern about the ability to achieve consistent customer service across all channels was the most likely objective behind a digital strategy for 81 per cent of respondents
–  Cost reduction and competitive positioning were cited as other key drivers
–  Security, privacy and compliance risks were also mentioned by over half of business leaders when asked.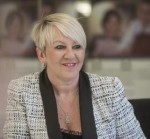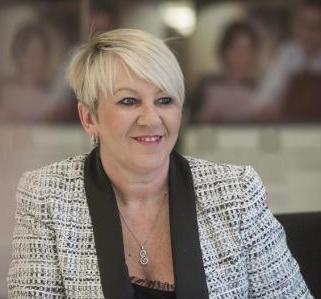 Elizabeth Gooch, CEO of eg solutions, said:
"With many mature markets saturated and over-supplied with products, companies have begun to realise the significance of excellent, instantaneous customer service in maintaining competitive advantage.
"Traditional channels of communicating with customers are giving way to multiple, omni-channel interactions beyond the constraints of '9 to 5'," says Elizabeth Gooch, MBE, CEO and founder of eg solutions.
"The old ways of working – using 'command and control' tactics – have given way to a new way, centred more around engaging and empowering the workforce; encouraging collaboration in order to deliver excellent results. More and more, businesses are looking to develop and enhance their use of technology to meet the digital needs of customers and their workforce.
"This not only affects front-line staff," Elizabeth continues. "Work undertaken, in what has historically been termed the 'back office', is breaking out of its traditional bricks and mortar residence to become part of blended operations.
"This comprises the call centre, branch, field or remote resources playing a major role in responding to and improving the end-to-end customer interaction experience; a shift away from the typical manufacturing model towards an intelligence-based model."
To help bring front and back office teams closer together, Gooch believes that businesses need to focus on evolving their company philosophy, as well as adopting technology, such as the eg operational intelligence® software suite, which makes traditional back office tasks accessible throughout the customer interaction and throughout the value chain. This can often be a challenge due to the radically different ways that front and back offices operate.
"Improving coordination between the front and back offices isn't simply a case of adding back office employees to front office systems. The two sides of the business need to be unified in a way that is seamless and has a positive effect on productivity. Part of this is related to company culture, in that collaboration between the two should be the norm rather than the exception, helping both sides to develop a strong understanding of how the other works.
"A crucial cog in the development of this philosophy is the implementation of back office workforce optimisation software. By putting this technology in place, organisations can effectively connect processes from one end to the other, empowering both the front and back offices to play their part in managing customer demand in the connected world."
Elizabeth concluded: "This greater visibility of the way employees carry out their work makes it easier for the front and back offices to work together to improve the speed and accuracy of customer service. This way, the demands of the digitally focused customer are met and businesses become more productive thanks to the greater level of collaboration a digital strategy provides."
---
Additional Information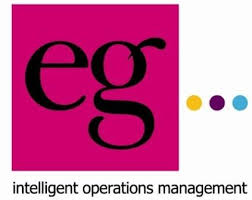 eg solutions is a back office workforce optimisation software company. eg pioneered this new market space and developed the most complete, purpose built workforce optimisation software for back offices – the only solution that manages work, people and end-to-end processes wherever they are undertaken, anywhere in the world.
Our software is now used by leading UK, international and global companies in multiple industry sectors including financial services, healthcare and utilities.
Using our forecasting, scheduling, real-time work management and operational analytics capabilities we deliver measureable improvements in service, quality, productivity and regulatory compliance. When supported by our implementation and training services we guarantee return on investment in short timescales.
Regardless of who is serving the customer – call centre, back offices, branches or the field – our solutions provide true insight into the full customer service process and promote world-class operational management capability.
For additional information on eg Solutons visit their Website