NICE inContact and Zendesk Partner to Bring CXone to Thousands of Customers Across the Globe
Leading CCaaS and CRM providers join forces to power faster and more personalised customer experiences


NICE inContact today announced a joint partner agreement with Zendesk, a leading provider of customer service software. These two market leaders are joining forces to bring NICE inContact CXone – the world's #1 cloud contact centre platform – and Zendesk's customer service and engagement products to thousands of customers across the globe.
Through this joint partner agreement, both companies can now offer the combined solution to hundreds of thousands of existing contact centre agents as well as new customers globally. Now customer service organizations can combine the power of CXone, which unifies best-in-class Omnichannel Routing, Analytics, Workforce Optimization, and Automation and Artificial Intelligence on an Open Cloud Foundation, with Zendesk's robust Customer Relationship Management (CRM) in a single agent interface, for more efficient agents, exceptional customer experiences and better business results.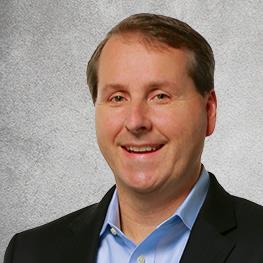 Paul Jarman, NICE inContact CEO, said,
"This exciting new partnership between NICE inContact and Zendesk will bring a holistic, seamlessly integrated solution to companies of all sizes across the globe. Together CXone and Zendesk enable a 360-degree view of the customer that powers exceptional experiences that drive customer loyalty and advocacy,"
"We're pleased to partner with Zendesk to help organizations reduce agent effort and increase customer satisfaction, all while driving superior business outcomes."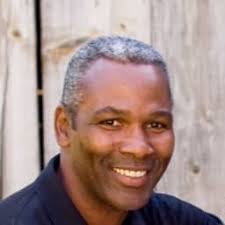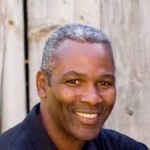 David Williams, VP & GM, Zendesk Suite, said,
"We're thrilled to partner with NICE inContact to provide contact centre agents with an easy to use workspace integrating the tools needed to create more personalised customer experiences,"
"Understanding the customer, the context of their requests, and their history with your business is essential to delivering a seamless experience in this era of rising customer expectations."
CXone Integration with Zendesk Boosts Agent Productivity, Reduces Effort and Improves Personalization
CXone Agent for Zendesk, available on the Zendesk Marketplace, consolidates customer context and contact centre controls into a single interface for increased agent efficiency and exceptional customer experiences. The pre-built integration deploys in minutes, scales as business needs evolve, and enables customers to:
– Increase contact centre agent productivity by seamlessly integrating CXone agent controls in the Zendesk interface, reducing agent effort and interaction handle times
– Personalise interactions with context by empowering agents with a 360-degree view of the customer that includes insights into previous interactions
Improve first-call resolution, average handle time, as well as customer and agent satisfaction by using Zendesk data to identify customers and automatically route them to the best available agent
– Automatically synchronize CXone interaction data with Zendesk customer records for a holistic customer view that empowers truly informed business decisions
---
Additional Information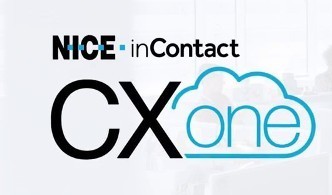 NICE inContact CXone is the leading cloud customer experience platform. Only CXone unifies Omnichannel Routing, Analytics, Workforce Optimization, and Automation and Artificial Intelligence – providing a seamless customer and agent experience – as part of one enterprise-grade, cloud native platform. CXone delivers the world's most comprehensive digital-first omnichannel offering in the Contact Centre as a Service (CCaaS) market. With its Open Cloud Foundation, CXone powers rapid innovation via open APIs, leading scalability and reliability (guaranteed 99.99 percent uptime), and carrier-grade connectivity (guaranteed voice quality).
For additional information on CXOne Click Here
NICE inContact is the cloud contact center software leader with the world's #1 cloud customer experience platform. NICE inContact CXone™ combines best-in-
class Omnichannel Routing, Analytics, Workforce Optimization, Automation and Artificial Intelligence on an Open Cloud Foundation. NICE inContact's solution empowers organizations to provide exceptional customer experiences by acting smarter and responding faster to consumer expectations. NICE inContact's DEVone developer program is an extensive partner ecosystem, providing applications from partner companies on the CXexchange marketplace that are designed to integrate with CXone. NICE inContact is recognized as a market leader by the leading industry analyst firms.
For additional information on NICE inContact visit their Website or view their Company Profile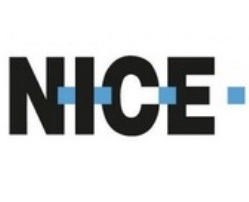 NICE  is the world's leading provider of both cloud and on-premises enterprise software solutions that empower organizations to make smarter decisions based on advanced analytics of structured and unstructured data. NICE helps organizations of all sizes deliver better customer service, ensure compliance, combat fraud and safeguard citizens. Over 25,000 organizations in more than 150 countries, including over 85 of the Fortune 100 companies, are using NICE solutions.
For additional information on NICE visit their Website or view their Company Profile