Global communications company Infobip has been ranked leading service provider in the mobile messaging space by Juniper Research in its new Competitor Leaderboard, placing well ahead of the next established leader.  The study assesses the capacity and capability, product positioning – including size of operations – financial performance, and sophistication of messaging solutions of 20 prominent vendors.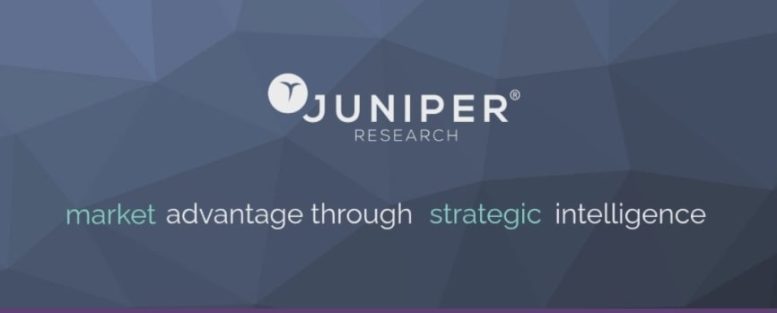 In particular, Juniper Research notes Infobip's plans to enter the B2D segment, as demonstrated by the acquisition of Shift Conference. This could potentially prove lucrative for Infobip, as it is ultimately developers within enterprises that assess viability of, and recommend new software to company decision makers. By building a rapport with developers and offering a self-service portal, Infobip has an opportunity to boost the visibility of its solutions.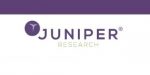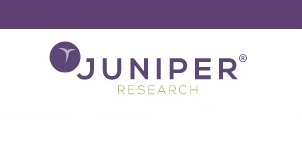 Research author Scarlett Woodford said "Our Competitor Leaderboard establishes Infobip as a market leader in the Mobile Messaging space.  Demand for cloud communications over the past year has not only grown but also expanded use cases, and prompted new suppliers to enter the market, making this a highly competitive space. The current growth levels will provide a solid foundation for increased development of communication and software technologies, creating and enhancing new customer experiences. Infobip is well placed with more than 70 offices worldwide, 700+ direct carrier connections in over 190 countries and more than 3000 employees to maximize on the opportunity."
The recent acquisition of OpenMarket was also seen as a robust move to strengthen Infobip's presence in North America, a key market for mobile messaging. As a result of this acquisition, Infobip is in a stronger position to capitalize on the growth of mobile messaging revenue in the region. Juniper Research forecasts that total mobile messaging revenue in North America will increase from $52.5 billion in 2020 to $63.7 billion in 2025; representing an absolute growth of 21%.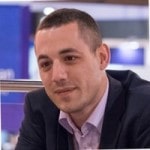 Adrian Benić, Chief Product Officer at Infobip commented:
"We are honoured to have placed top of this report validating Infobip's commitment to value-focused innovations — a key driver to our success in cloud communications.  Infobip processed 107 billion messages last year alone, working with businesses in traditional sectors, such as retail and banking, as well as new-age domains such as on-demand services and e-commerce. We've also added social networks and chat apps to our CPaaS capabilities in line with our clients' own customers' preferences.
"Our growth, particularly in the US reflects the renewed interest organizations from every industry are placing on SMS and mobile messaging as a reliable, secure and speedy way to deliver important messages.  It is a privilege to know that our efforts in providing this critical service meets the high evaluation standards that go into compiling a report such as this."
The CPaaS market has evolved beyond basic application programming interfaces (APIs) for messaging and voice capabilities to address more sophisticated use cases that can be tailored to vertical markets. Since the pandemic began, new CPaaS use cases have emerged around telehealth, e-commerce and retail. In addition to the typical use case of text message appointment reminders, companies and businesses are increasing turning to CPaaS to provide better customer engagement and experience.

Infobip is a global cloud communications platform that enables businesses to build connected experiences across all stages of the customer journey. Accessed through a single platform, Infobip's omnichannel engagement, identity, user authentication and contact center solutions help businesses and partners overcome the complexity of consumer communications to grow business and increase loyalty. With over a decade of industry experience, Infobip has expanded to 65+ offices across six continents. It offers natively built technology with the capacity to reach over seven billion mobile devices and 'things' in 190+ countries connected directly to over 650 telecom networks.
Recent award wins include:
» Infobip named a Leader in the IDC MarketScape: Worldwide Communications Platform-as-a-Service (CPaaS) 2021 Vendor Assessment (May 2021).
» Best A2P SMS provider for the fourth year running by mobile operators and enterprises in ROCCO's annual Messaging Vendor Benchmarking Report
» Best CPaaS Provider of the Year, Best RCS Provider of the Year, and Mover & Shaker in Telco Innovation at the 2021 Juniper Research Future Digital Awards
For additional information on Infobip view their Company Profile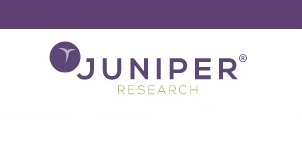 Juniper Research provides research and analytical services to the global hi-tech communications sector, providing consultancy, analyst reports and industry commentary.
For more information on Juniper Research's Mobile Messaging research, Click Here