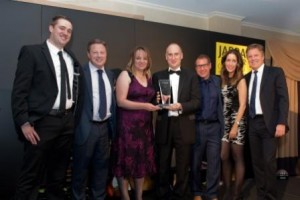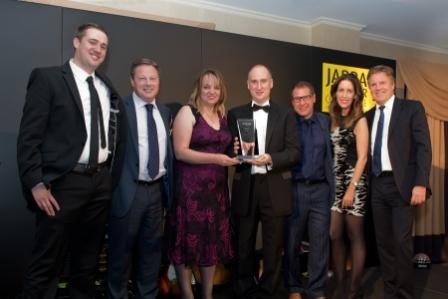 Selected partners and distributors receive accolades at the exclusive awards dinner at the annual Jabra Partner Forum in Warwickshire
Jabra, the leading global manufacturer of innovative audio device solutions, today has revealed the winners of their Partner Awards ceremony following last week's annual one-day Forum held at Brandon Hall in Warwickshire.
Award Winners at Jabra Partner Forum 2014:
Distributor of the Year UK&I :
Awarded to Ingram Micro for their outstanding sales growth and commitment to driving the Jabra revenue and profitability, as well as strengthening the Jabra presence in the UK SMB space.
Overall Channel Partner of the Year UK:
This accolade was given to Computacenter. This partner has been Jabra's largest indirect reseller for the last 3 years, showing consistent growth. 2014 is on target to show an amazing 120% year-on-year growth.
Growth Partner of the Year UK&I :
This award was handed to Corptel due to year on year grown of 35% as well as the commitment shown to growing the Jabra brand in a competitive landscape.
Outstanding Commitment Partner of the Year: Ireland
This award recognised the commitment CMS Distribution has contributed to the double digit growth that Jabra's Irish marketplace has seen and particular for 2013-14 when this partnership began.
Outstanding Commitment Partner of the Year: UK
This award has been made to Kelway for their ongoing commitment and faith in the Jabra brand. They have invested in growing the Jabra number, surpassing both the 2012 and 2013 targets and provided the resource to help us achieve our mutually stated goals.
Overall Channel Partner of the Year: Ireland
Quadrant Power Comms took this award due to the part they played in the sustained growth of Jabra in the Irish marketplace, not just for contact centre products but across the complete portfolio.
Nigel Dunn, Managing Director Jabra UK and Ireland Business Services, commented: "2014 has been an excellent year for Jabra and our partners have played a vital part in our success in the UK & Ireland. We believe it's extremely important and motivating to recognise those that have gone above and beyond to guarantee Jabra's continued growth in the UC sector in the last 12 months. With both the recent launch of our flagship product, Evolve and the introduction of the Be Assured programme, we are excited to move into 2015 and the prospect of growing and continuing to strengthen our relationships in the channel. "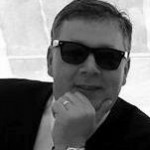 The 2014 Jabra Partner Forum was a one day conference held to outline Jabra's vision, strategy and support for the channel in 2015 and beyond. The sessions included presentations from both UK and Global Jabra executives, alongside a keynote from Perry Sanger, Publisher and Editorial Director at www.contact-centres.com.
He commented: "I was delighted to be invited to be the guest- speaker at the Jabra Partner Forum and to highlight the numerous opportunities available to the Channel that the contact centre industry can offer; this can be highlighted by the fact that there are over 1 million agents working in the industry all of whom require headsets!"
Partner commentary
"We are very proud to have won the Award for Overall Channel Partner of the Year at the Jabra Partner Awards 2014. I must say that this was one of the best partner events I have attended. 2014 has seen the relationship, between Computacenter and Jabra, go from strength to strength and Jabra have now become an integral part of our UC&C strategy, which is underpinned by the growth and successful wins we have seen. We look forward to continuing to build on our partnership and to grow the business further in 2015 and beyond."
Robert Hudson, Unified Communications and Collaboration, Computacenter
"Once again a fantastic and informative Partner Forum was put on by the team at Jabra UK&I and well worth a day out of the office. Jabra outlined their goals and campaigns for the next 2 years extremely clearly and the team at Ingram Micro UK Ltd are looking forward to working with Jabra UK in helping them achieve these goals. The Ingram Micro team are also extremely proud to have been chosen for the award for Distributor of the Year 2013/2014. Thank you Jabra UK&I"
Angela Mc Glone, Product Manager, Ingram Micro UK Ltd
"It was great to attend an event where there was such confidence in terms of the future vision and a really focussed plan of attack to get there. There was a strong feeling that Jabra's channel are an extension of their team and that Jabra's growth projections are shared with us. We are thrilled to have been awarded the Outstanding Commitment Partner of the Year for Ireland and we are excited look to the future and grow our business and win new accounts with Jabra in 2015 and beyond."
Michael Callaghan, Managing Director – Ireland, CMS Distribution
Start A Revolution announced at Partner Forum
The new Start A Revolution campaign from Jabra is aimed at educating key partners and distributors on the new and innovative Jabra contact centre products and technology. The new partner campaign also follows recent research* from the company highlighting that almost three quarters (74%) of all contact centre agents in the UK are unsatisfied with their current technology and believe it does not allow them to do their job effectively. With almost one million contact centre agents across the UK and Ireland, this offers a huge opportunity for Jabra to take market share from their biggest competitor in this space, Plantronics.
*GenM2013: One Year On Research
New Jabra study discovers that effective workplace communication is about more than just the technology that enables it. Jabra commissioned an extensive survey of 1,000 UK workers, all of whom were employed on a full or part-time basis by an office-based company. The survey was conducted online by OnePoll from its panel of 100,000+ members between 2nd and 3rd May 2013.
For additional Information see Jabra's Company Profile or see Jabra's Twitter #Jabrapartnerforum
Photograph Caption (L to R)
Richard Tricklebank – Jabra's funded head at Ingram Micro
Nigel Dunn – Jabra Managing Director UK&I
Angela McGlone – Ingram Micro
Martin Bannister – Ingram Micro
Robert Stockford – Jabra Channel Sales Director, Jabra Business Solutions, UK & Ireland
Dawn McMorrow – Jabra UK&I Marketing Manager
Joel Hamon – Jabra EMEA President