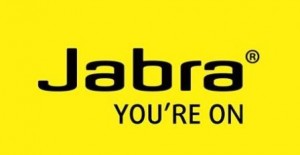 Jabra Business Solutions has entered into an European distribution agreement with Ingram Micro, the world's largest wholesale technology distributor and a global leader in IT supply-chain, mobile device lifecycle services and logistics solutions.
The agreement will generate market opportunities for both organizations and for the value-added reseller community and allow Ingram Micro to offer best-in-class Jabra headsets and speakerphones solutions to their vast European customer base, which will support growth of the headset category and the Jabra brand across the region.
Harnessing the 'Power of Partnership', the new agreement expands the offer of Ingram Micro Advanced Solutions, the value-add division that provides resellers with the opportunity to grow their UC category. By leveraging Jabra's UC-compatible portfolio, which includes optimized audio devices for the leading UC providers such as Microsoft, Cisco and Avaya, Ingram Micro resellers can now offer their UC customers a full solution, encompassing sales expertise and technical support.
The agreement also allows for the launch of SMB channel programs and the Channel Transformation Alliance, (CTA) education module, which will supply resellers with additional ways to maximize sales and services opportunities.
Christophe Mory, Senior Manager UC EMEA at Ingram Micro said
"Jabra products are easy to use, provide a best-in-class user experience and will equip our resellers with a best of breed communication solutions. In the UK and in Germany our partnership with Jabra has been a great success and we're excited about the prospect of expanding our relationship into all of Europe."
Andrew Doyle, Senior Director, Jabra Channel Sales EMEA, commented on this announcement,
"We are excited to strengthen our Distributor relationship regionally and this European agreement will allow Jabra to work with Ingram Micro to educate resellers on the importance of audio devices within UC deployments and enable them to offer optimized solutions that will increase their revenue and grow their headset category."
Jabra is a world-leader in the development, manufacturing and marketing of hands-free communications solutions. Jabra's business and consumer divisions produce corded and wireless headsets and speakerphones that empower individuals and businesses through increased freedom of movement, comfort and functionality.