IRIS Audio Technologies appoints Neil Titcomb as SVP Global Sales as part of global strategy to eliminate background noise in contact centres
Neil Titcomb brings over 25 years of experience building high-performing sales teams and driving category creation
IRIS Audio Technologies, the team behind the AI-powered voice isolation softwareIRIS Clarity, has appointed Neil Titcomb as SVP Global Sales.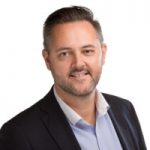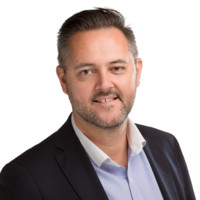 Neil joins IRIS from his role as Managing Director for Odigo CX Solutions, a European leader in the Contact Centre SaaS market, with previous experience as Commercial Sales Director at Genesys and Head of Sales at Noble Systems. Neil's impressive track record in the customer experience and technology space speaks for itself, bringing over 25 years of experience building high-performing sales teams and driving category creation and leadership.
With his stature, connections, and expertise in the industry, Neil is a trusted presence on judging panels for industry awards — most recently featuring on the panel for the UK Customer Experience Awards. Neil is also a regular speaker across the Contact Centre and CX community, such as the 2021 Call and Contact Centre Expo, where he delivered results commissioned by the CCMA on customer engagement trends post-COVID.
Neil will also be presenting at this year's Call and Contact Centre Expo. As part of a panel at the event, Neil will discuss the benefits of eliminating background noise from call centres and how voice isolation tools like IRIS Clarity can help.
As SVP Global Sales at IRIS, Neil will be responsible for spearheading the company's growth globally in all major markets and industry verticals. His knowledge as a sales leader and experience shaping new business units to achieve their goals comes at an opportune moment, with IRIS expanding rapidly in solving the challenge of background noise in the call centre industry as well as the emerging speech analytics and specialist communications markets.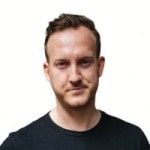 Tom Darnell, COO at IRIS Audio Technologies, commented:
"Neil is joining the business at a crucial time in our company's growth as we continue to scale our operation in both the UK, US, and across the world securing deals with important clients and seeking to support more businesses with our highly differentiated voice isolation technology."
"Neil brings a vast amount of industry experience to IRIS and will help us scale sales operations quickly to support what has been accelerated demand in this space."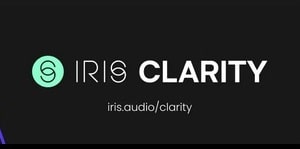 IRIS Clarity is an AI-powered software solution that removes distracting background noise from your VoIP and customer calls.
Real-time and bi-directional, IRIS Clarity allows participants on both sides of a call to immediately enjoy clearer sound, no matter where they are. IRIS Clarity improves focus, engagement, and wellbeing, bringing control to otherwise uncontrollable environments.
For additional information on IRIS Clarity visit their Website