To improve customer satisfaction levels across the board, businesses need to be looking at every single point of contact.
For many companies, a contact centre will be the primary point of contact for most of their customers. This is why it's so important to identify areas for improvement, and make the right changes. Get it right, and your brand reputation and customer loyalty levels will see a significant boost.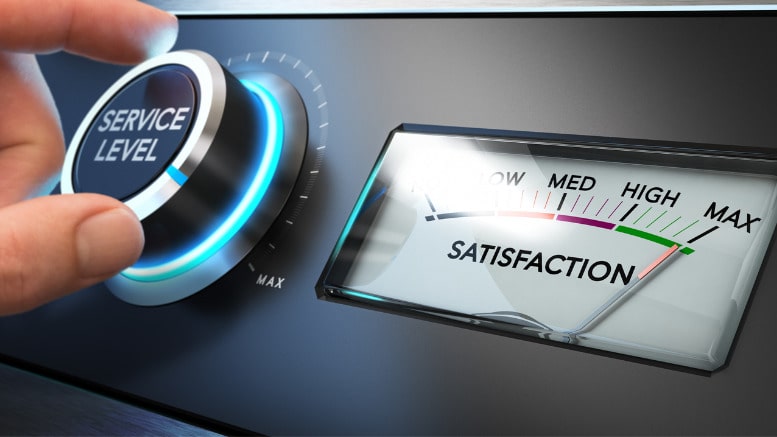 What is customer service satisfaction?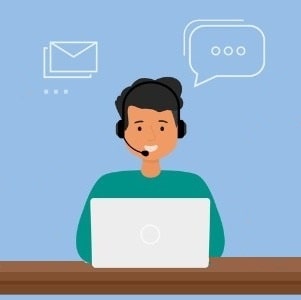 Customer service satisfaction encompasses lots of different elements. It ranges from how satisfied customers are with your products, to how well you can solve their problems. But ultimately, it comes down to how your service measures up to customer expectations.
When you outsource customer service calls, customer satisfaction can be very closely and accurately tracked through measures such as:
» How quickly customer calls are answered
» How many calls a customer needs to make to get a resolution to their enquiry
» The percentage of enquiries that lead to a successful resolution – and how long that takes
» Direct feedback or ratings from customers on their satisfaction with the service after the call.
How to increase customer satisfaction in a contact centre
If customer satisfaction levels aren't quite where you need them to be, there are actions you can take. We'll run through a few of the most impactful improvements you can make within your contact centre below.
Understand customers' expectations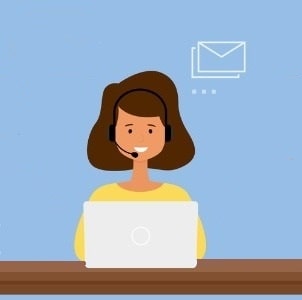 Before you can meet the expectations of your customers, you need to properly understand what they are. This means getting under the skin of your target customer, to turn them into a real person rather than just a name in a spreadsheet.
Your customer service staff need to know more about what motivates and interests your customers. This is as well as key demographic information relating to age, geographical location, work, family set-up and how they spend their free time.
The more and better quality information you have about your customers, the better you can serve them. Using this, you can create detailed customer personas. These personas help your contact centre staff envisage exactly who they're talking to and mean they can better empathise with their needs.
Provide business-specific training for contact staff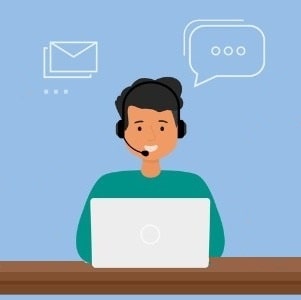 If you're outsourcing customer service, you're guaranteed a high level of skill and professionalism (if you choose the right agency). But it's also important to make sure contact centre staff are trained in the specifics of your business and how it operates. This includes training on:
» Target customers and their needs
» The product and service range your business offers
» The ethos, culture and values of your company.
You may also have policies for how you deal with customers, which should be passed on to contact centre staff.
Encourage personal connections with customers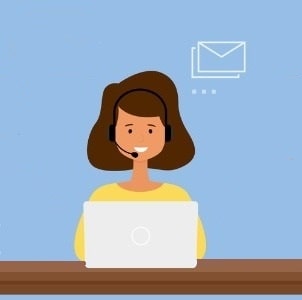 By creating detailed customer personas as discussed above, contact centre staff will be able to view customers as real people. They have a deeper understanding of their needs and problems, and start to build an emotional connection.
This is why it's so important to develop emotional intelligence skills in contact centre staff. It's difficult to teach, but there are some key areas to focus on. These include storytelling and personalisation, so that each customer has a tailored experience.
Keep call staff happy with incentives and perks
Happy call centre staff deliver better customer service, it's as simple as that. So make sure to recognise and reward hard work, and perhaps bring in an incentives scheme to motivate your staff and boost productivity.
Take note of performance indicators 
Without facts and figures, it's hard to measure customer service satisfaction and see where you need to improve.
So, keep an eye on those key performance indicators, such as:
» Call availability
» Average call handling rate (call length)
» First-call resolution
» Call abandonment rate
» Customer satisfaction ratings after each call.
Set up a feedback system
The best way to find out if customers are happy is simply to ask them. If there's something wrong, most customers will appreciate the chance to tell you about it.
So, consider setting up a feedback system, whether it's a simple score rating, survey or an open dialogue.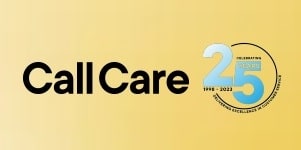 CallCare was established in 1998 as an emergency telephone answering service. And since then, we have gone from strength to strength, evolving into the business you see today.
Putting people at the centre of all we do – whether that is our clients, their customers, or our staff – we are always looking for ways to add value and make people's lives easier.
Working in partnership with a wide range of clients from both the public and private sectors, we tailor our services to meet our clients' unique needs. We offer extensive industry insight and experience which enables us to develop a deeper understanding of the issues businesses face when it comes to providing a premium customer experience. And we work together with our clients to identify effective solutions to maximise efficiency, improve customer service, and strengthen their businesses.
For additional information on Callcare visit their Website