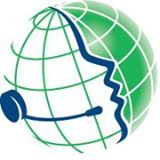 First Call Resolution has always been a bit of a mantra in the customer service industry. Analysis of when customers contact a company show that if the problem can be resolved on that very first contact it is better for the company being contacted – because they can deflect away a happy customer and for the customer who is obviously satisfied at having their problem immediately resolved.
When a customer calls and finds that the agent cannot answer their question, but bounces them to someone else who often also struggles to help and bounces them to someone else then it gives the impression that the company does not want to help – and leaves a very unsatisfied customer.
When managing customer experience through the entire lifecycle of buying and supporting a product, first call resolution is one of the most important aspects in ensuring that experience is good.
But now we are operating in a highly fragmented multichannel support environment. How can first call resolution still be guaranteed in this complex environment?
Think for a moment on the important variables. Your agents need to understand the product they are supporting and they need to know the channel they are working on. An agent might be supporting mobile phone customers on Facebook alongside colleagues who are doing the same on Twitter and also alongside others taking voice calls.
As customers expect resolution on their first point of contact more and more there will need to be more effective routing systems to ensure that a query about a specific product placed on Twitter is routed automatically to the agent working on Twitter support and with the best knowledge of that product.
It's not going to be easy, but that's what customers will expect. It's no longer acceptable to answer a Facebook post or tweet with a stock message that just says 'please call us for help.'
Have you been particularly pleased when a problem was solved on your first call or bounced around from one person to the next? Let me know here on the blog or tweet me on @simondillsworth