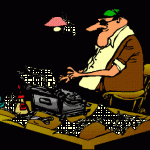 Gone are the days when a contact centre could be run using only landlines and a handful of telephones; there are now more products and services available to contact centre managers to enhance and improve their operation than you could shake a proverbial stick at; every supplier has the best product available to the industry and all can no doubt offer a ROI in months rather than years.
We receive numerous telephone calls and emails from companies wishing to have their products and services promoted on our humble website citing examples of how their services have been used successfully by many blue chip companies; perhaps I am getting a bit long in the tooth as I like to think that I have heard it all before, so when I receive a call or email I always relate it to a phrase I was taught many years ago 'WIIFM' or 'What's in it for me?' (Or in this case what's in it for our readers?)
If you are a hard pressed contact centre manager, you need to know the basic facts, namely what can the product or service do for you, for example, increase productivity and call rates whilst reducing costs; a simple formula but one which is sometimes overlooked.
Using the medium of twitter, @contactcentres I picked up on a series of tweets made by Jabra @JabraBusiness advising the virtual world that due to severe flooding of their Egham based HQ it had to be evacuated affecting approximately 15 office based staff – to include marketing, finance, operations, pre-sales and tech support which in reality is a contact centre handling customer and partner product and technical enquiries.
Jabra's Unified Communications application is Microsoft Lync including Enterprise voice (in and out-bound calls), IM, presence, video conferencing & conference calling and as it is deployed globally, all 950 employees within Jabra across the world, use it. With Lync on their laptops and Windows phones, they only need an internet connection and a headset to do their job remotely from their office.
As a company who promote themselves as being at the forefront of technology and innovation, it seemed rather fortunate or apt that their products could indeed get them out of their watery situation; with their servers backed up the staff were sent home to work simply by using the company's Unified Communications products with little or no disruption to their service levels.
Whilst I am sure that in the fullness of time the aforementioned company will be sending out Press Releases highlighting the many obvious benefits of using Unified Communications in the context of that 'if it works for Jabra just imagine how it can work for your contact centre?' – Just remember when considering purchasing a new product or service for your contact centre just use the phrase 'WIIFM' or just ask the company if they use their products themselves!
For the purpose of impartiality, other Unified Communications products are available.
Comments as always, good to bad, to ed@contact-centres.com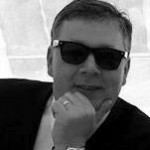 Have a good week ahead,
Regards
The Editor