From words to intent – how Natural Language Processing (NLP) transforms utilities' customer interactions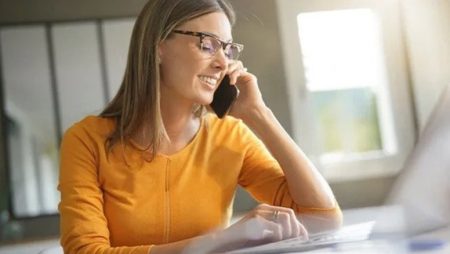 Customer trust is an ongoing issue, especially for utility providers. With only 10% of consumers holding confidence in their suppliers, the situation is further exacerbated by various concerns ranging from weak policies and unclear customer service processes to inconsistent communication guidelines for contact centres, as highlighted in Ofgem's latest report.
In addition, language idiosyncrasies – colloquialisms, dialects, etc. – can make it difficult for utility companies to accurately identify why customers have contacted them based on their own words. And given the growing negative perception towards energy companies, it's now essential that providers do all they can do improve their understanding of customers' intentions and queries.
Numerous providers have already adopted AI technology to help tackle these challenges, using chatbots with Natural Language Processing (NLP). However, a subset of NLP, known as Natural Language Understanding (NLU), is pushing the boundaries of AI-enhanced Customer Experience (CX) even further by analysing words, syntax and semantics to identify the true, intended meaning of speech and text. When deployed with a large language model (LLM), it can improve the functionality of self-service touchpoints, data collection, and customer understanding.
How AI can hone self-service touchpoints
While NLP handles primary-level language processing, NLU delves further into the subtleties of comprehension. It provides the capability to identify and process language and understand its context, purpose, and significance in a manner reflective of human understanding. Moreover, NLU can customise responses and recommendations based on a specific customer's usage behaviours and preferences. It can also recognise and flag situations needing human intervention.
However, communications with customers in the utility sector can be intricate, delicate, and specialised. The energy field, for example, is well-versed with industry-specific technical terminologies such as 'smart meter', 'price cap', and 'fixed tariff'. In such nuanced industries, NLU models might find it challenging to comprehend and interpret specific jargon, acronyms, and terms. While the capacity of NLU technology to pinpoint intent can help extend greater self-service options, implementing NLU technology, even in its simplest form, requires specialised AI model training.
Establishing NLU for application in utility CX requires a multi-phased approach comprising data collection, annotation, model selection, and constant refinement. For instance, training NLU models for utility involves accumulating a comprehensive and representative dataset of industry-specific customer engagements, including phone conversations, emails, and chat scripts. Self-service functions might malfunction without acquainting models with this specific 'vocab'. Which can cause customer frustration, potentially deterring future usage or leading to negative sentiment towards subsequent interactions with agents.
Like any other deployment, it's crucial to continuously survey the model's performance in real-world customer engagements. Leveraging this feedback, future versions can enhance their precision and capability to address a broader range of inquiries, particularly as industry trends progress.
Implementing a strategic approach to NLU
In a complex, high-volume environment, simply automating or adding NLU to processes and expecting a good outcome is unlikely to deliver adequate Return-On-Investment (ROI) and could even introduce pain points. Suppliers should focus on strategically targeting real customer challenges, setting clear objectives, defining project ownership and standardising ongoing supervision.
Technology facilitating swift and nuanced support expands self-service possibilities while simultaneously empowering human agents, ensuring all communication channels are engrained with a personalised, empathetic approach. Since 71% of European utilities and telecom providers have invested in AI to enhance CX, implementing NLU for advanced integration is the logical next progression.
However, with nearly 40% of European business executives agreeing that training AI models consumes too much time, it's beneficial to seek the expertise of appropriate technology partners to handle this ongoing process and ensure successful implementation.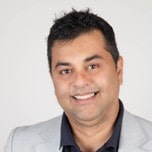 Agam Kohli is Director, CX Solutions Engineering, at Odigo
Odigo provides Contact Centre as a Service (CCaaS) solutions that facilitate communication between large organisations and individuals using a global omnichannel management platform. With its innovative approach based on empathy and technology, Odigo enables brands to connect through the crucial human element of interaction, while also taking full advantage of the potential of digital. A pioneer in the customer experience (CX) market, the company caters to the needs of more than 250 large enterprise clients in over 100 countries.
For additional information on Odigo view their Company Profile