Five9 Elevates Omni-Channel Customer Engagement with Innovations in Digital Self-Service, AI Design, and Analytics for the contact centre

The latest updates to the Five9 platform help companies create fluid experiences across digital and voice channels and unlock more value from their contact centre data.
Five9, a leading provider of the intelligent cloud contact centre, today announced new capabilities that help businesses deliver more engaging and unified customer journeys across digital and voice channels and between virtual and live agents. These features include rich media for digital and voice channels, multi-modal engagement capabilities, real-time language translation, enhanced developer tools for Five9 IVA Studio users, and integrated analytics to optimise interactions.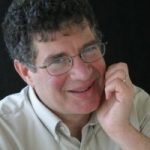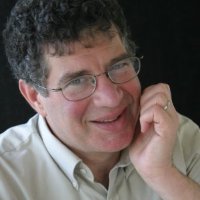 Dan Miller, Lead Analyst at Opus Research, explains,
"Customers have high expectations when they contact their favourite brands, regardless of whether they employ self-service, digital or voice," "Too often, the customer experience is disjointed and fragmented, which can cause frustration and, even worse, attrition. By employing collaborative intelligence, many companies can overcome the inherent complexities involved in integrating multiple touchpoints across both self-service and assisted channels."
Five9 is helping organisations address these challenges by delivering flexible and practical tools for deploying and managing AI applications, as well as the ongoing integration of real-time analytics and business intelligence, to make experiences more "fluid."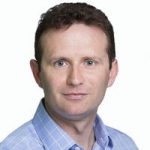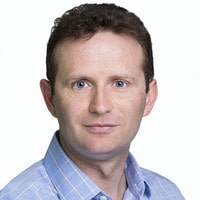 Callan Schebella, EVP, Product Management, Five9, said,
"This release further extends our approach of embedding AI into the core Five9 platform,"
"The integration of Five9 IVA Studio and the Five9 Intelligent Cloud Contact Center enhances collaborative intelligence, a unique integration created by Five9 that combines and amplifies the abilities of contact centre workers, AI, and business intelligence to improve the service experience for customers and agents. Our latest innovations make adding, expanding, and integrating channels easier and less resource-intensive with unified deployment, interaction handling, and real-time analytics across every channel."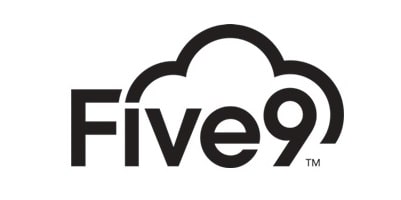 Fluid Customer Experiences
The latest Five9 enhancements enable companies to design and implement customer journeys that move through the most efficient and personalised path across channels and between virtual and live agents, leveraging the best of "collaborative intelligence."
With rich media controls, customers can send and receive digital content such as images; documents; video; audio; and buttons to link, reply, post back, and add a location when using Five9 digital experiences powered by Five9 Digital IVA and Five9 Messenger. Additionally, companies can now easily transform self-service on the voice channel into a multimodal experience.
For example, a customer could call their insurance company to report a claim, and, to make scheduling with a claims adjuster easier, an IVA could send an SMS with a link to a visual form that shows a list of available appointments.
Companies can also serve a broader multilingual audience while simplifying staff requirements using the new real-time translation capabilities on Five9 Messenger. This enables contact centre agents who speak English to serve customers who speak other languages.
IVA development has become more collaborative
Five9 IVA Studio, the low-code platform that allows anyone with access to build IVA applications using drag and drop tools or a library of pre-configured templates, has been enhanced to help boost collaboration and productivity. The updated tools give all teams more visibility into applications' edit histories, as well as which team members are editing the same application.
Powerful programming tools that shorten time to development
As larger enterprises with more complex business needs adopt Studio, Five9 is providing new innovations to meet the requirements of more advanced software developers and partners.
Studio has added more powerful programming tools, including support for JavaScript, which makes the design environment extremely flexible, and the ability to control Studio through APIs. For example, one Five9 enterprise customer is now using APIs to automatically push development updates to a staging environment for testing before publishing a new IVA functionality.
Support for more conversational AI engines
Studio has also been enhanced to offer support for more Natural Language Processing (NLP) engines to give customers flexibility and choice when building applications, allowing them to select the best engine for their use case. These new NLP technologies include IBM Watson Assistant and Google Dialogflow Knowledgebase integration, which enables developers to quickly deploy FAQ-style applications by simply pointing to a web-based URL that contains a list of FAQs. Additionally, Five9 has expanded its partnership with LumenVox by adding open transcription from its speech recognition platform powered by deep neural networks. This speech recognition foundation enables Five9 Studio to provide more accurate, real-time analysis of customer calls to better understand customer intent.
A modern, intuitive analytics platform
Today it is crucial for contact centres to unify and analyse customer interactions across channels, self-service, and live channels and to break the data silos to transform data into a winning CX strategy. To truly optimise CX performance, contact centres managers need the ability to define their unique business metrics for success.
Five9 Analytics integrates state-of-the-art business intelligence with Five9 operational data to create a contact centre intelligence platform. Users can gain performance insights across self-service and live channels to identify where workflows can be added or improved.
Five9 Analytics provides an analytics-ready unified data repository that allows contact centre business analysts to interact with and explore their data without the need to request custom reports, accelerating their business insights. With this release, Five9 simplifies creating custom reports, dashboards, and metrics to measure KPIs unique to an individual business' success.

For additional information on Five9's IVA Click Here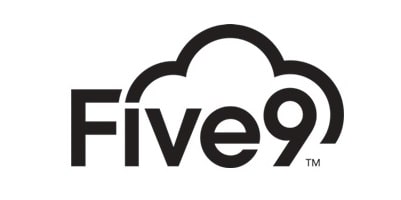 Five9 is an industry-leading provider of cloud contact centre solutions, bringing the power of cloud innovation to more than 2,500 customers worldwide and facilitating billions of call minutes annually. The Five9 Intelligent Cloud Contact Center provides digital engagement, analytics, workflow automation, workforce optimisation, and practical AI to create more human customer experiences, to engage and empower agents, and deliver tangible business results. Designed to be reliable, secure, compliant, and scalable, the Five9 platform helps contact centres increase productivity, be agile, boost revenue, and create customer trust and loyalty.
For additional information on Five9 view their Company Profile