Estate agency grows market share thanks to safe but successful contact centre lockdown strategy
Estate agency Yopa reports increased market share and a huge increase in calls to its contact centres both during and since the lockdown restrictions lifted for estate agents. The full-service estate agent has weathered the Covid-19 storm thanks to technological advancements, flexible working and a successful contact centre lockdown strategy.
Richard Jennings, Director of Customer Service at Yopa, commenting on n the company's resilience said,
"We took steps in late February into early March to ensure we were prepared should the country go into lockdown and the market conditions deteriorate.
"As a priority, we ensured our contact centre teams were fully briefed and equipped to work from home by 17th March. By 24th March, when the UK lockdown was implemented, all staff were working from home and our contact centre staff were only booking virtual valuations and viewings.
"To have shifted our operations so swiftly is a genuine credit to the team, and Yopa's contact-centre model allowed for this all-important resilience. Without high street offices to worry about, we were able to quickly ensure that all our staff were set up to offer full support to customers when they needed us most.
"It's already clear that the property market is returning to more normal levels, and we are now fielding on average more than 1,000 calls to our contact centres staff every day – our highest numbers ever. Our contact centre in Watford is now covid-secure and staff are gradually returning. Our Hinckley contact centre will be open at the end of July.
"Yopa will continue to adapt in line with the changing dynamics of the home-moving market. We're incredibly proud of all the team for being so adaptable and relentless in serving our buyers and sellers over such a difficult time for us all."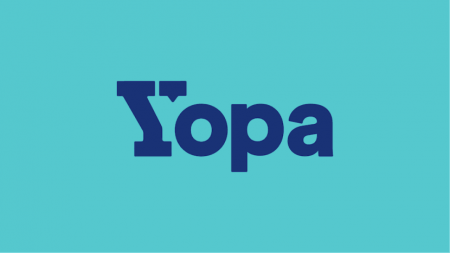 Yopa is a full-service estate agency providing all the services of a traditional agency for a fair fixed fee. Everything we do helps customers have a smoother move. From our exceptional agents and extra services to our simple online tool for booking and hosting viewings, Yopa is great at taking some of the worry, stress and hassle away from selling or buying your home. Having been launched by customers for customers, Yopa is already a top 10 UK estate agency brand with more than 180 members of staff and 125 local estate agents. Since our inception, we've helped almost 30,000 customers find their perfect home.
For additional information on Yopa visit their Website