Emirates 400 employees in their Manchester Contact Centre are celebrating the success of the company's second highest profit ever and a staff bonus equivalent to nine weeks' pay. The Emirates Group operates a profit share scheme based upon the profit results of the company for the financial year.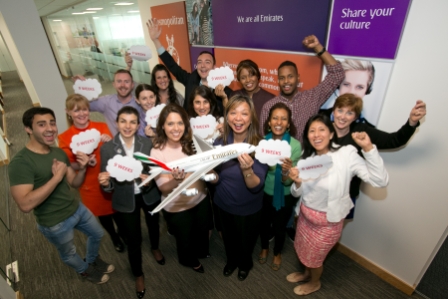 The Emirates Group has announced its 27th consecutive year of profit and steady growth across the company, ending the year in a strong position despite the many global and operational challenges during this period. In its 2014-15 Annual Report, the Emirates Group posted an AED 5.5 billion (US$ 1.5 billion) profit, up 34% from last year. The Group's revenue reached AED 96.5 billion (US$ 26.3 billion), an increase of 10% over last year's results, and the Group's cash balance remained strong, growing to AED 20.0 billion (US$ 5.5 billion).
In the UK, Emirates currently employs over 680 people across its five major UK gateways – Manchester, Birmingham, Glasgow, Newcastle, London Heathrow and Gatwick. Almost 400 employees are based in Manchester at Emirates' European multilingual Customer Contact Centre, making the city the airline's largest employee hub in the UK.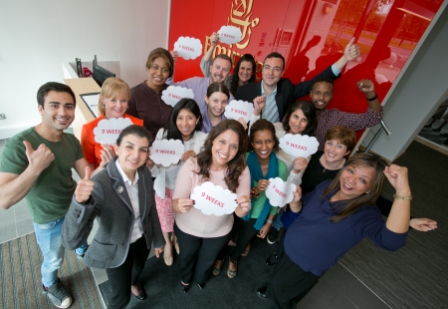 Jessica Kemp, a Senior Customer Sales and Service Agent at the Emirates European Contact Centre in Manchester, commented: "It's always an exciting day when the financial results are announced and we are all absolutely thrilled about our bonus of nine weeks' pay. The timing couldn't have been better. I'm expecting my second child in October and my partner and I have just bought a house, so my bonus will go towards lots of wonderful treats for our new baby and new home."
Nancy Marshall, Operations Manager at the Manchester European Contact Centre, added: "Emirates really looks after its employees and aside from the bonus we have a lot of other benefits. This year we have had some big changes at the Manchester Contact Centre, including moving into a new office and learning a new booking system, so whilst bonuses are not always possible, this is a wonderful reward for our hard work."
His Highness Sheikh Ahmed Bin Saeed Al Maktoum, Chairman and Chief Executive, Emirates Airline and Group, said: "2014-15 was a turbulent year for aviation. The fall in oil prices provided cost relief in the second half of our financial year, however it did not offset the hit to our profitability caused by significant currency fluctuations, nor the hit to our revenue from operational adjustments in addressing the Ebola outbreak, armed conflicts in several regions, and the 80-day runway upgrading works at Dubai International airport (DXB). Achieving our 27th consecutive year of profit and one of our best performances to date, is testimony to the strength of our brands and business fundamentals, as well as the dedication and talent of our workforce."
During the financial year ending 31 March 2015, the Emirates Group continued to invest in and expand on its employee base, increasing its overall staff count by 11% to over 84,000 strong, representing over 160 different nationalities across its more than 80 subsidiaries and companies.
---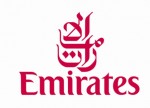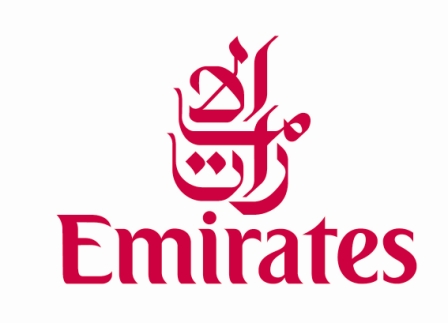 For full details of the Emirates Group's annual report and financial results, please Click Here
---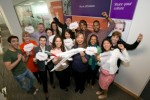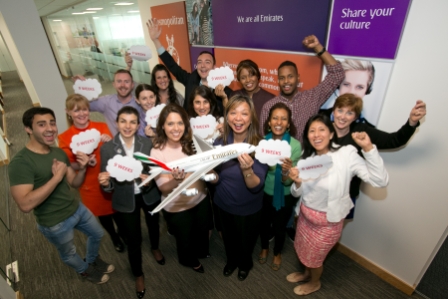 Photograph Caption: Emirates employees at its European customer service contact centre in Manchester, were among the 84,000 Emirates Group workers around the world celebrating the company's financial results and a bonus equivalent to nine weeks' pay. With over 680 Emirates employees in the UK, nearly 400 are based in Manchester, where the company's European Contact Centre is based. Nancy Marshall, Operations Manager, leads the celebrations.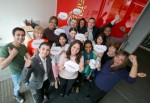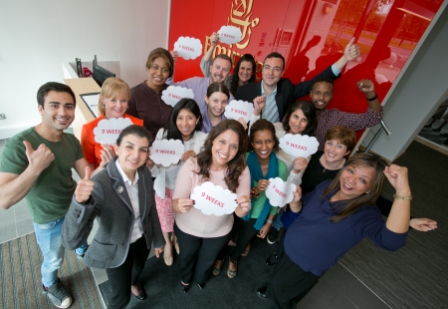 Photograph Caption: Nancy Marshall, Operations Manager at the Manchester European Contact Centre (right), and Jessica Kemp, a Senior Customer Sales and Service Agent (left) celebrate the news.