Digital transformation in the contact centre – Nigel Dunn, Managing Director, Jabra EMEA North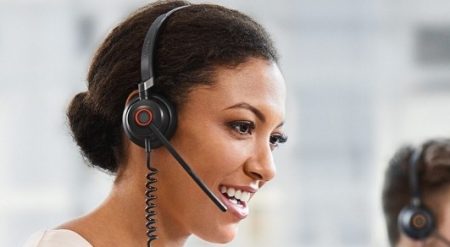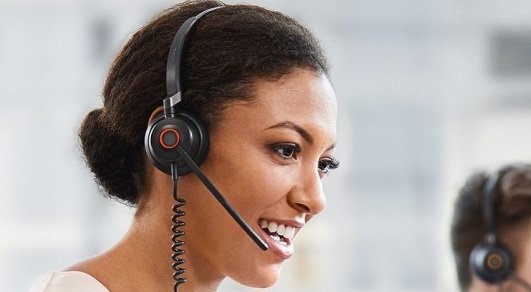 What drives change in an organisation? Sometimes it's external factors that provide the impetus for change, such as new technologies, market trends or legislation. The most meaningful changes, however, come not as a reaction to external events, but from within the business: from its own employees.
Without new ideas, new strategies and new concepts, a business will stagnate and fall behind competitors who are willing to step outside their echo chamber and listen to new ways of doing things. No line of business is exempt – not even the contact centre, which is in the midst of major change.
Contact centres are being transformed largely by changes in customer expectations. Advances in consumer technology and the choice of multiple inbound communication channels, means that customers are used to having answers to any conceivable question through the smartphone in their pocket; what's more, their experience of using a variety of messaging and chat apps means that they expect the highest quality calls every time.
Organisations now have more options than ever to connect with customers. But technology is only one side of the coin. Businesses have an invaluable asset in their employees – particularly their younger Generation Z staff – whose expertise can help shape winning customer experiences (CX) that can make all the difference in today's ultra-competitive business landscape.
Contact centre mangers have a responsibility to embrace the skills of the "iGen" and to use their outlook and experience to help build the contact centres of the future.
Generation Z holds the key to customer satisfaction
We recently conducted a major piece of research which found that organisations around the globe are extremely over-optimistic about the quality of experience that their contact centre provides. While four in five businesses say that they deliver superior customer service, only 8 per cent of customers agree.
What's going wrong? The answer to the customer satisfaction conundrum often lies within the business itself: in the experience of its younger Gen Z workers within the contact centre. These young employees have an innate understanding of how younger generations want to communicate with brands, embracing softphones and digital platforms.
These younger workers may be dissatisfied with the legacy IT and technology within the business but, being junior, are unlikely to feel confident in expressing their disquiet about outdated technologies currently in use. Research by Aspect found, for example, that 80 per cent of Generation Z workers say that having modern customer service software is critical to engagement, yet only 35 per cent say that this is currently available to them.
For example, younger workers may well find that the headset equipment that they're expected to use in their job pales in comparison to the headphones that they use to listen to music on their commute to work, offering nowhere near the same levels of comfort and noise-cancellation. They might find call quality and noise disturbance makes their job next to impossible – but how can they possibly express their need for quality professional audio devices and customer service software when they are typically among the most junior employees in the business?
Harnessing the experience of youth
In many customer-focused businesses, Generation Z represents an untapped resource of expertise which, properly harnessed, can make a real difference in driving digital transformation and improving the customer experience.
Ultimately, the way to improve CX is to listen to these young experts; to take the time to understand their concerns about the factors that are limiting the quality of customer calls; and to be open to their recommendations for improvements. These may not be limited to matters of technology: these workers may well have compelling insights into, say, conversational techniques that work better with younger (or indeed all) customers. It's always worth listening to staff working at the coalface, since they are the ones who have the best insight into where call quality is lacking and how it can be improved.
Customer contact centre managers should not be satisfied with the status quo; they should always be looking at ways that they can improve call quality and ultimately, customer satisfaction. At Jabra, we know that most Contact Centre managers feel this way about continuous improvement. But we also feel that many organisations are unable to tap into the insight embodied in their tech-native Generation Z employees.
We know that this process won't happen overnight, but the more contact centre managers engage with their younger employees, the more insight they will have into the challenges that these agents face in their day-to-day work and the types of technology that can improve the experience for both customers and employees.
What will contact centre managers hear if they poll their employees? They might find that workers demand personalised audio protection or the ability to control calls through their headset. It could be problems with audio quality or workers might moan that their hardware stops performing well because of a lack of firmware updates , or that they would benefit from call analytics that provide them with real-time insight into their performance at work. It might even be something as basic as the comfort of the devices they use. Unless managers engage with employees, they'll have no way of understanding what's holding the company back from delivering a brilliant CX every time.
If businesses are serious about improving the customer experience and optimising their CSAT scores, it's just as important that they listen to their agents as it is to listen to their customers. If they engage with their employees, businesses will also find that the benefits don't end with improved CX. Engaging with employees, listening to their concerns and providing them with the tools they need to do their job effectively will do wonders for morale and staff retention – a historical issue within the industry. It also sets the important example that good ideas can come from anyone, no matter how junior and so will help cultivate the next wave of leaders in the industry.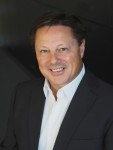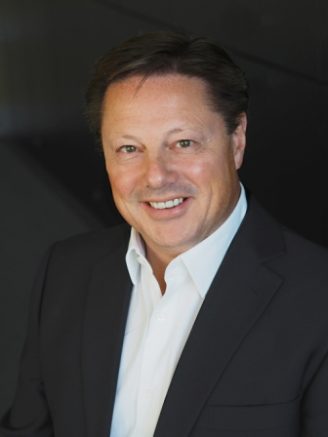 Nigel Dunn is Managing Director, Jabra EMEA North
Jabra is a leader in engineering communications and sound solutions – innovating to empower both consumers and businesses. Proudly part of the GN Group, we are committed to letting people hear more, do more, and be more than they ever thought possible. Through sound, we help transform lives.


Jabra engineering excellence leads the way, building on 150 years of pioneering work. This allows us to create integrated headsets and communications tools that help professionals work more productively; and wireless headphones and earbuds that let consumers better enjoy calls, music, and media. Jabra employs approx. 1,100 people worldwide, and reported annual revenue of DKK 4.7bn in 2018. The GN Group, founded in 1869, operates in 100 countries and delivers innovation, reliability, and ease of use.
For additional information on Jabra visit their Website or view their Company Profile