999 Contact Centre Agents handle a call every three seconds during Covid-19 peak
BT's latest 999 call handling volumes are revealed today – with the company handling 90,000 calls every day – as BT joins the emergency services to mark this year's 999 Day [9 September], an annual celebration of the work of emergency services across the UK.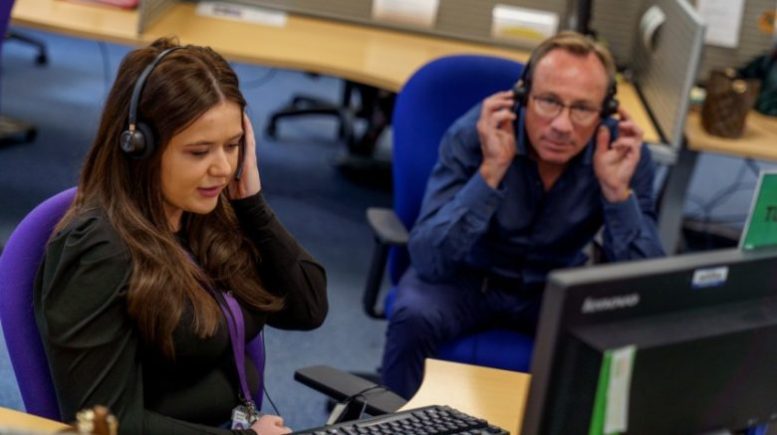 BT's 999 agents are the calm and confident voice answering every 999 call. Six BT call centres handle all the UK's 999 calls in Northern Ireland, Scotland, Wales and England, passing calls to the relevant emergency service.
The number of 999 calls handled by BT has increased significantly in recent years, jumping from around 25 million calls a year in 2000, to over 33 million calls in the last year. When the country entered into lockdown in March, BT 999 call advisors were given key worker status and put the needs of the UK public first to fulfil their critical role in answering 999 calls.
During the Covid-19 peak, BT's 999 call handlers were responding to unprecedented levels of demand, answering a daily average of 105,000 999 calls[1]. The busiest periods saw 999 agents handling a call every three seconds. To meet this demand, BT trained an additional 100 staff to support with answering calls, including a number of volunteers who put themselves forward to help out.
BT's team have been trusted to handle 999 calls for over 80 years. Mary Davies, a BT 999 agent based in Wales who has 53 years' service in supporting 999 calls, reflected on how technology has changed the nature of her job: "Back in the day we had three people answering one 999 call and we had to check the location of each call manually. Today, our technology has advanced to enable us to track the accuracy of the call and to pinpoint the location, meaning we're able to rapidly pass information to the Emergency Authorities to help save lives. I really enjoy working in such a fantastic team at BT. When we're under pressure, such as recently during the Covid-19 peak, we all pulled together to put the needs of the public first."
BT's Advanced Mobile Location (AML) technology provides a critical role to the emergency services, providing the exact location of a 999 caller by sending an automatic text to the 999 call handler. The majority of mobile phones (70%) – including Android and Apple smartphones – can now detect that an emergency call is being made, with the caller's precise GPS position being sent to the 999 service during the call and pinpointing their position to within just three metres in some cases. This plays a really important role in helping the emergency services reach incidents more quickly and save lives.
For example, North Yorkshire Fire and Rescue Service (NYFRS) frequently handle calls in remote locations.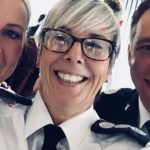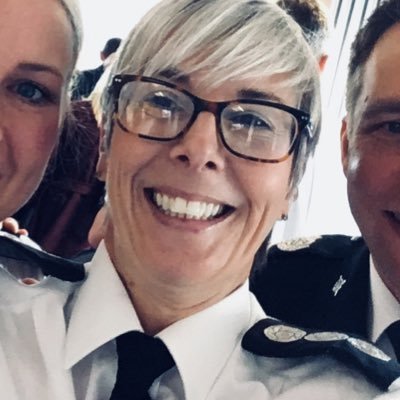 Viv Horton, Group Manager Control, at North Yorkshire Fire and Rescue Service, said:
"We've had numerous examples of where BT's AML technology has provided an accurate address for mobilising a response when the caller couldn't provide an address. To be able to say to your caller 'I can see exactly where you are' is worth its weight in gold, and having the right technology to identify where a caller is helps to reduce call handling times. This ultimately reduces the amount of further questioning required by the emergency services when trying to identify a location.
"One of our first AML calls was to a car fire in York, the distressed female caller could tell our Control Operator nothing other than she was in York with no street name. AML allowed the Control Operator to identify within seconds where the caller was in York, and a fire appliance was mobilised within 30 seconds. Had we not had AML for this call, there would have been a further delay in mobilisation, the fire would have been worse and the risk to others would have increased. We also feel the benefit of AML when dealing with Major Road calls – for example callers are rarely confident of their exact location when they're travelling on the A1 – the location accuracy of AML has had huge benefits in reducing our major road incident call handling times.
"AML is used on a daily basis in NYFRS Control Room to support our call handling with almost immediate location results and I believe AML should be utilised in every Emergency Service Control Room."

For additional information on BT visit their Website
[1] Average daily call volumes during height of lockdown (17th March 2020 – 20th March 2020)