Concierge Contact Centre boosts scalability with Aspect Software

Concierge Contact Centre, powered by TGM Consulting, provides live customer interaction management services to dentist offices with a wide array of highly customisable communication solutions designed to act as an extension of its clients' brand, 24 hours a day, seven days a week.
Concierge Contact Centre clients rely on them to be an extension of their own front desk to make appointments, take messages, and convert calls into appointments around the clock. However the company's previous contact centre solution was proving to be unreliable. Concierge Contact Centre was also frustrated by the lack of software updates from the provider as well as a lack of, and acceptable level of, customer support. The company knew that updating their contact centre technology was crucial to delivering exceptional customer experiences for their end customers – and to achieving their target of 150 per cent year-over-year growth.
With considerable growth expected in the coming year, Concierge Contact Centre knew a cloud contact centre solution would be ideal for scaling quickly. They sought a technology provider that had deep contact centre experience and could provide support to them during the same hours they provide support for their clients: 24 hours a day, seven days a week.
Why Aspect
After interviewing and researching several companies, Concierge Contact Centre was confident that Aspect's Zipwire™ solution was the right fit for the company. Beyond Aspect's excellent customer service was a complete omni-channel contact centre solution with workforce management (WFM) capabilities delivered through the Aspect Cloud, the company's expansive and patented global data centre and telecommunications infrastructure which gives Concierge Contact Centre speed and simplicity in the solutions setup. As the contact centre grew, Concierge Contact Centre knew they might need WFM capabilities down the road. In addition, Aspect offered flexible setup with customisable reporting.
The Results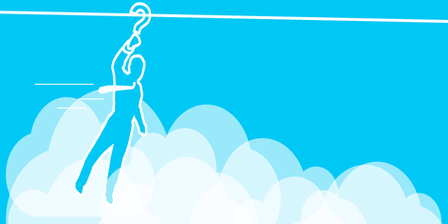 Zipwire's speed and simplicity of deployment accelerated Concierge Contact Centre's time-to value by quickly getting agents serving customers. Zipwire was up and running, agents were trained and the system was usable in less than a day.
Since deploying Aspect's Zipwire solution, Concierge Contact Centre has benefitted from the stability and robust features of the solution. The technology enhancements from Zipwire, including skills-based routing and customised reporting capabilities, made it possible for Concierge Contact Centre to deliver better experiences to end patients by lowering their abandonment rate over one-third to below five per cent.
Not only has the solution improved the customer experience but it also has improved the agent experience. Concierge Contact Centre has increased scheduling efficiency through advanced reporting and improved the average occupancy rate to 38 per cent. In addition, revenue/agent payroll ratio has increased significantly. Agents appreciate the friendly user interface that makes it easier for them to provide a consistent experience across channels and touch points.
Lynne Conway, Founder of Concierge Contact Centre commented: "The overall improvement in quality, reliability, and functionality of Aspect's Zipwire cloud contact centre service has helped us grow our business. We didn't have the confidence to sell the previous contact centre because we had too many outages. Our reputation is everything and we weren't willing to risk it."
Concierge Contact Centre has been especially pleased with the level of service from Aspect's Customer Care department, all inquiries have been immediately responded to and Zipwire's cloud delivery ensures that Concierge Contact Centre's needs are met, with no downtime for upgrades or maintenance, the ability to turn up features as needed and no up-front capital investment.
Going forward Concierge Contact Centre has confidence that Zipwire™ can support their growing contact centre, including the ability to add Workforce Management in the cloud.
Conway concluded: "Our confidence in Zipwire was well-placed — we've materially increased our customer and client satisfaction since its adoption. We rely on referrals from existing clients to grow our business. Since deploying Zipwire our revenue has increased 53 per cent in less than a year. We couldn't be happier with our relationship with Aspect."
---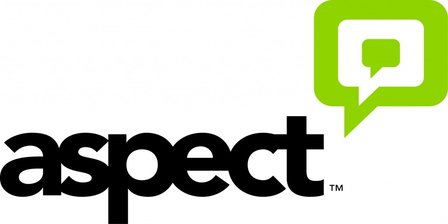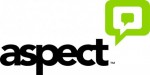 Additional Information
For additional information about Aspect visit their Website or view their Company Profile