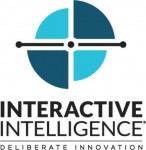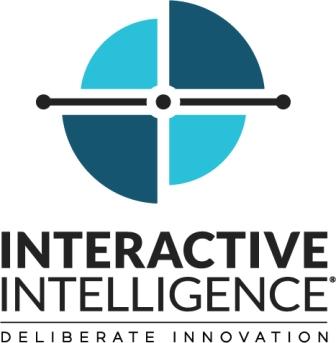 Collection Advisor magazine has named Interactive Intelligence Group Inc.'s (Nasdaq: ININ) software among its 2014 top collection and dialler solutions.
The Interactive Intelligence Interaction Collector™ software was named a Top 4 High-End Collection Solution. The company's Interaction Dialer® software was named a Top 5 Predictive Dialer Solution.
Interaction Collector™ (formerly Latitude Center by Latitude Software), which was first released in 1997, is a scalable and configurable collection software application offering a browser-based collector workstation. Built as a true collection and recovery application, it manages the debt lifecycle from early-stage delinquency through post charge-off and sales. Features include a configurable contextual agent desktop, advanced business process workflow automation, extensive query and data mining capabilities, import/export and reporting tools, and integration to loan servicing platforms and external data and process providers.
In a "What Users Say" section from the Collection Advisor magazine article that announced the top solutions, Interaction Collector™ customer, The Bureaus, had this to say: "In such a competitive industry, our Interactive Intelligence collection solution has been instrumental these past ten years," said Marian Sangalang, vice president for The Bureaus. "Its ability to securely communicate and pass critical data between our service providers is paramount and can't be understated."
Interaction Dialer®, which was first released in 1999, is a predictive dialler application that offers functionality for outbound and blended dialing. Features include skills-based dialing, a patented staging algorithm that predicts when an agent will be available based on script position, and a call analysis feature with patented audio fingerprinting and custom ring tone detection.
In the "What Users Say" section from the Collection Advisor magazine article, Apex Financial had this to say about Interaction Dialer®: "If we're not dialing, we're not making money, so we couldn't tolerate a week-long deployment," said Robert Ezsak, director of IT at Apex Financial. "We were able to turn off the old system on a Friday, and turn on [Interaction Dialer®] on Sunday. Once Interaction Dialer® connects to a person, we can route the call to the right agent on our end. This means that calls are handled more efficiently, which increases our chance of collecting revenue."
Interactive Intelligence offers flexible configuration options for its collection and dialer software, including a pre-built integration between Interaction Dialer® and Interaction Collector™ that enables screen-pop, single-entry disposition with notes, real-time cross-campaign account updates, multi-day scheduled callbacks, and account status alerts.
"Separately, Interaction Dialer® and Interaction Collector™ offer a host of benefits ranging from improved debt recovery rates to increased operational efficiencies," said Tim Passios, vice president of solutions marketing for Interactive Intelligence. "Together, these products become even more compelling by increasing compliance and agent productivity."
Interaction Dialer® and Interaction Collector™ can be deployed in the cloud or on-premises, and can be used with the entire suite of Interactive Intelligence contact center, unified communications, and business process automation solutions.