Chubb celebrates industry-breaking contact centre response rates with launch of new video
Chubb, the UK's leading fire safety and security solutions provider, has launched a new video showcasing the exceptional service customers can expect to receive from its Blackburn Contact Centre.
The video marks a momentous occasion as Chubb has just recorded industry-breaking contact centre response rates. Last year, Chubb's Customer Experience Centre answered 335,221 calls, an average of 94% of calls in 20 seconds. This smashes the call centre industry standard, typically set at 80% of calls answered in 20 seconds.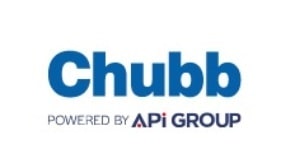 In Chubb's new video, Director of Business Support, Sue Dean takes us on a journey through its Customer Experience Centre, introducing the teams supporting customers and the company's branch network.
Chubb's contact centre operates 24/7, 365 days a year, taking emergency calls, booking routine service visits and scheduling and dispatching work to its field-based engineers.
Within Chubb's business support teams, the company onboards all new customers and processes orders, which are then passed onto the branch network to deliver locally. Depending on the size and complexity of the customer requirements, Chubb has dedicated account management teams that tailor services and solutions to meet their specific needs.
Sue said: "I've been with Chubb for 25 years, and I'm proud to lead an amazing team passionate about delivering great customer service. Our commitment to our customers is to offer a fast and effective resolution to every call that comes into our contact centre.
We are proud that over 90% of our customer calls are answered within 20 seconds, which is a true testament to our dedicated teams and customer-centric ethos."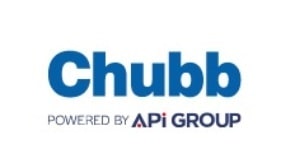 Chubb is a leading provider of fire safety and security solutions and services for customers worldwide. We have been protecting people and assets for over 200 years. Today, our employees in 200+ branches in 17 countries work to make the world safer, protect people and provide peace of mind. Our fire, security and monitoring services cover more than 1.0 million sites around the world.
Chubb is a part of APi Group, a global, market-leading business services provider of safety and specialty services in over 500 locations worldwide.
For additional information on Chubb visit their Website