Chaucer Direct teamed up with a host of sports stars and over a 100 volunteers to help raise money for Sport Relief last week.
An official call centre for Sport Relief, the Whitstable-based motor insurance provider was joined by Fijian rugby international fly-half, Nicky Little, Kent cricketers Adam Riley and Matthew Walker, Paralympian, Andy Barrow, and Olympic gold medallist, Sean Kerly.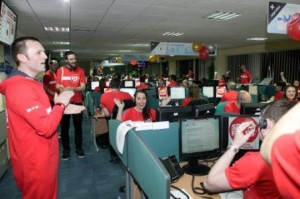 These stars of the sporting world joined 120 volunteers from Chaucer Direct and Chaucer Insurance on the companies' phone lines, taking donations for the five-hour duration of the televised Sport Relief event.
Matthew Walker, assistant coach and Kent Cricket legend, said: "I was honoured to have been asked and it's been great to see how it all works. Sport Relief is a really big event now and a great fundraiser for great causes, whether local or national."
Adam Riley added: "It was great to get involved and it's interesting to see what goes on behind the scenes. On television you see so much, but you don't get to see how the money is raised and the work that goes on at the call centres."
Nicky Little, who now resides in Canterbury where he is the Director of Rugby for Simon Langton Boys School also said it was a "fantastic night and great to meet the team."
Andy Barrow gave a motivational speech to the call centre before the lines opened, and said: "Sport Relief is a fantastic opportunity to get involved in sport and for communities to come together. The funds raised are split equally between organisations in both the UK and abroad so you can see the difference the money makes close to home. Kick Kent and Unit 1 skate park are just two examples of sporting organisations that have received Sport Relief funding in Kent."
Team spirit
The atmosphere and team spirit in the call centre on the night was described by members of staff as 'electric, energetic and positive' while the 'pulling together, comradery and friendly competition' amongst all the volunteers made what was a long day for many, who had been in the office since 9am, more bearable.
Nemesia Willis said: "Everyone supported each other and remained really up beat even when it got to 11pm and it was quite clear (by the bloodshot eyes) that the tiredness had begun to take hold."
Many were humbled by the experience. Clare Randall said: "One gentleman I spoke to was so moved by a clip on the programme he couldn't read the number on his card for his tears and my last call was an elderly lady who donated £1000! I had to ask her 3 times just to be sure!"
Others were thanked for doing a good job by many on the phones. Nemesia added: "One caller put her 10-year-old daughter on the phone who said it was important for her to say thank you for giving up my time to man the phones before she went to bed."
Thank You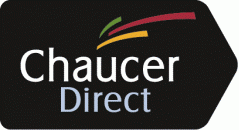 Paul Baxter, head of Chaucer Direct, said: "The team spirit and the buzz in the call centre was beyond expectation – everyone seemed to be having a great time, despite the tiredness, and the sportsmen made a real effort to speak to the team which really added to wonderful atmosphere."
Spot-prizes given to volunteers who took the largest, smallest, fewest and most donations were kindly donated by Kent-based organisations including Kent County Cricket Club, Shepherd Neame, The Chair in Canterbury, The KM Group and restaurants Samphire, Zizzi & Beefeater in Whitstable.
Catering was provided in part by Pizza Express and McDonald's in Whitstable and any leftover food was given to the homeless of Canterbury.