Why simplicity in contact centres matters in an era of complexity: The trend towards flexible workforces has exaggerated the complexity of running a modern contact centre.  Make simplicity a top priority.  That's the verdict of Ross Daniels at Calabrio who shares a 5-point strategy to kickstart your journey towards simplification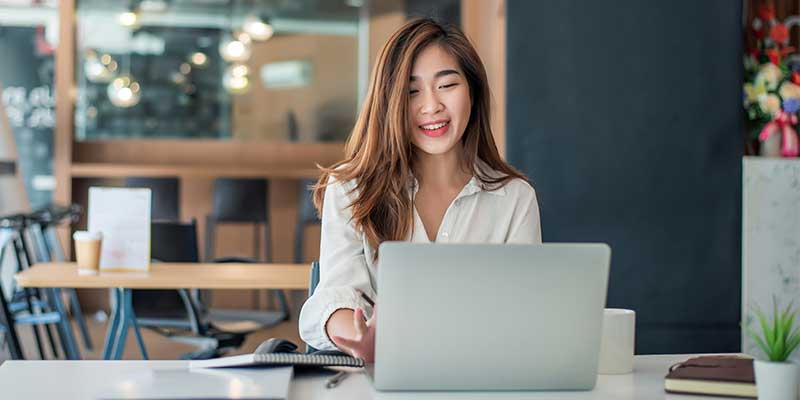 Just when we thought the new world of remote and hybrid work might make life easier, it has actually produced new complexities.  While frontline contact centre staff are united in their desire to meet rising customer expectations, they are also now divided by where they want to work.  This places immense pressure on managers by adding an extra layer of complexity to the already complicated business of running a contact centre.
We explore the importance of pursuing simplicity in an era of complexity.  Why is simplicity so important, and what are the benefits of simplification for agents, operations managers and customers?  We also share winning strategies to inspire your own journey towards simplification.  In this first blog, we focus on making life easier for contact centre agents and how to tackle the most pressing concerns of labour shortages and staff dissatisfaction.
Labour shortages are a primary concern
Finding enough of the right people and then keeping them is an age-old challenge for contact centres.  This has been further complicated by the drive to get people back into offices clashing with their desire to work remotely.
In fact, many employees are threatening to quit their jobs rather than give up working from home, citing 'no commutes' (84%) and 'cost savings' (75%) as the top two reasons for remote work. Meanwhile, only 36% of employees are 'engaged' and 64% are either 'miserable' or just 'going through the motions'  It's the perfect time to step up your staff engagement programme and consider simplification from a human point of view.
5 ways to simplify the agent experience
Here are five tactics to tackle these new complexities from an agent perspective:
 1. Replace whiteboards with dashboards
The opportunity to benchmark self-performance is a fundamental part of agent empowerment and it shouldn't stop just because the majority of agents are working from home. How can organisations gamify day-to-to metrics from a distance?  Try replacing traditional whiteboards in the office with online dashboards but make sure objectives are fair and transparent with KPIs that are well communicated and understood by everyone.  Agent involvement is vital, so discuss ideas for new metrics and the types of gamification techniques people prefer during weekly virtual huddles.  Accessibility combined with good communication releases the empowering benefits of self-evaluation.
 2. Keep information easy to understand and accessible
Focus on the metrics that matter.  Be aware that having access to unlimited information in the contact centre can be overwhelming, so filter out the noise by creating customised dashboards where agents can see the metrics that matter to them as soon as they logon.  Think of dashboards as a clever GPS system for agents, to point them in the right direction and to empower them with the knowledge to achieve their goals and that of the whole operation.
 3. Flexible break times for new WFH lifestyles
Typically new WFH workforces combine activities during their day that traditionally would have been removed from the workplace.  Allow employees flexibility, by way of agent-driven self-scheduling, to increase morale and decrease attrition.  Dynamic scheduling tools can instantly optimise agent time to better align with shifts and changes in call volumes, while allowing workforce planners to open-up great opportunities for overtime or voluntary time-off.  The flexibility of self-scheduling and the ability to change lunches and breaks can make a real difference to agent engagement in the new world of work.
 4. Develop virtual communities
Out of sight can quickly become out of mind so replace the traditional places where a sense of community was formed such as the water cooler or smoking area with virtual equivalents.  Create a social hub for like-minded people, for example colleagues who share an interest in woodworking, reading, cycling or music to encourage a feeling of connection. Strengthen emotional connectedness with VoE (voice of the employee) analytics to capture and analyse how frontline staff are feeling and identify agents who struggle and need extra support.  Any challenges as a result of working remotely are eased if employees feel they are better understood, valued and well cared for.
 5. Aim for easier
Constantly switching between systems to find the right information is frustrating and adds to the complexity of remote working.  Aim for a single pane of glass where agents can view complete customer journeys on a single screen to serve customers quickly and efficiently.  Meanwhile, build-in time for mentoring and personal development for remote workforces.  Keep management humanized and engaging even from a distance to retain agents.  The removal of location restrictions can quickly lead to labour shortages.  A new work-from-anywhere model for contact centres may create an added variable but with the right approach and technology it needn't mean complexity from an agent's point of view.
Simplify the agent experience to attract and keep the best talent, improve contact centre performance and enhance the customer experience.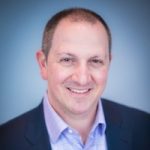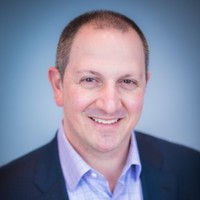 Ross Daniels is Chief Marketing Officer at Calabrio
Calabrio is the customer experience intelligence company that empowers organisations to enrich human interactions. The scalability of our cloud platform allows for quick deployment of remote work models—and it gives our customers precise control over both operating costs and customer satisfaction levels.
Our AI-driven analytics tools make it easy for contact centres to uncover customer sentiment and share compelling insights with other parts of the organisation.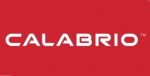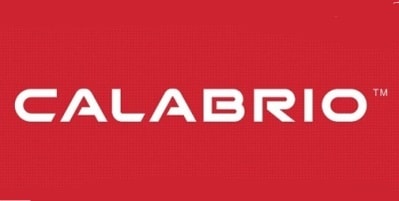 Customers choose Calabrio because we understand their needs and provide a best-in-class experience, from implementation to ongoing support. Find more at calabrio.com and follow @Calabrio on Twitter.
For additional information on Calabrio view their Company Profile