Calabrio ONE: Agility to Meet the New Contact Centre Era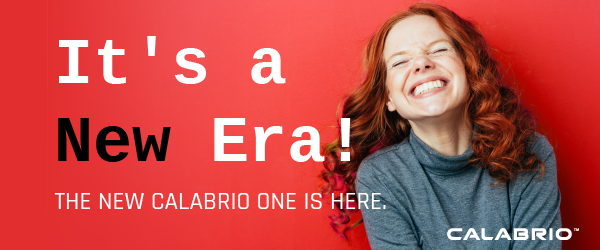 The world of work has evolved, as have the needs of the modern contact centre. To stay ahead, companies must develop a truly agile way of delivering customer service.
We want to help with that goal. That's why we are introducing a new workforce engagement platform for the new era.
The new Calabrio ONE can help you meet this moment and navigate the evolved world of work. This next-generation workforce and customer engagement suite supports and empowers the modern contact centre, increases agility and helps drive intelligent, human-centric interactions.
Discover how the new Calabrio ONE can help you:
– Proactively empower, educate and manage remote and on-site agents with more workforce management (WFM) and agent self-service automation than ever
– Discover real scalability and flexibility via a cloud-first workforce engagement management platform
– Drive smarter, customer-centric operations with the integrated intelligence of Data Explorer and predictive analytics in Calabrio WFM

For additional information on Calabrio ONE Click Here
Calabrio is the customer experience intelligence company that empowers organisations to enrich human interactions. The scalability of our cloud platform allows for quick deployment of remote work models—and it gives our customers precise control over both operating costs and customer satisfaction levels.
Our AI-driven analytics tools make it easy for contact centres to uncover customer sentiment and share compelling insights with other parts of the organisation. Customers choose Calabrio because we understand their needs and provide a best-in-class experience, from implementation to ongoing support.
Find additional information on Calabrio view their Company Profile