BT Group has today unveiled plans to open a multi-million-pound new building in the heart of Sheffield.
The technology and telecoms firm has put pen to paper on a deal to take up residence at the landmark Endeavour building, based at Sheffield Digital Campus, which will be able to house around 1,000 colleagues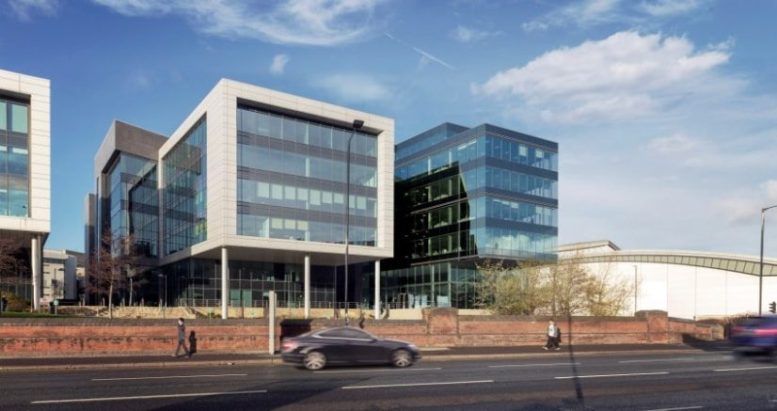 Developed by leading property regeneration and placemaking specialist, Scarborough Group International (SGI), Endeavour is a seven storey office building, providing highly-efficient and flexible floorplates.
The building will be kitted out with the latest technologies and collaborative workspaces, has club-class changing and shower facilities to promote active-travel, and features a rooftop terrace offering panoramic views of the Steel City's skyline.
The announcement forms part of BT Group's Better Workplace Programme, the largest workplace improvement and consolidation scheme of its type ever undertaken in the UK.
Sheffield joins other key locations including Belfast, Birmingham, Bristol, Cardiff, and Glasgow in undergoing a workplace transformation under the Programme. It also follows the multi-million-pound refurbishments of BT Group's contact centres in Doncaster, Plymouth, Newcastle and Warrington which completed recently.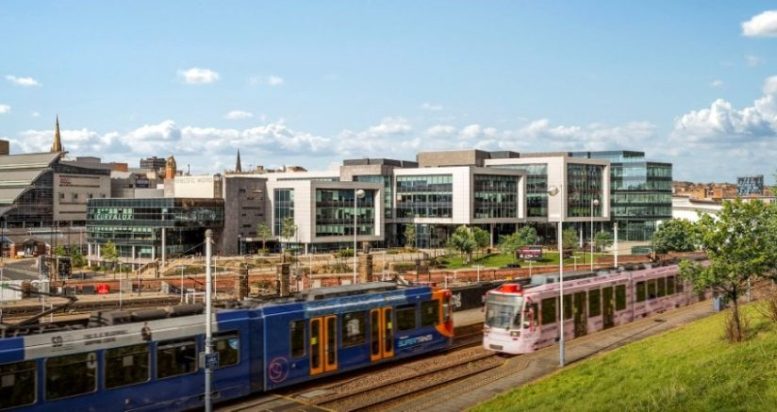 Brent Matthews, BT Group Property Director, said: "Our new base in Sheffield will provide colleagues with a state-of-the-art new base equipped with the spaces and technology which will make an office fit for the future.
"Despite the economic challenges and changes to working patterns caused by the pandemic, we think this is an important investment and it secures our presence in Sheffield and Yorkshire. This investment follows the refurbishment of our Doncaster Contact Centre.
"Endeavour provides us with the perfect location in the heart of the city and surrounded by the renowned Digital Campus, which reflects the growth, creativity and ingenuity which are core to BT's work."
"Our new offices reflect a move to more hybrid and flexible ways of working, with colleagues able to come together, using the latest technologies, to collaborate in inspiring workspaces. It will help us attract and retain brilliant people."
BT Group will take up all floors in the 65,000 sq ft BREEAM Excellent building, which is currently under construction, and will open its doors to colleagues by the end of 2023.
The state-of-the-art office building is the final phase of the acclaimed Sheffield Digital Campus and will allow colleagues to collaborate and to work more efficiently, helping to boost the service it provides to customers.
An independent report shows that BT Group provides an economic boost of more than £1,278 million to the Yorkshire region. It is also responsible for creating £1 in every £160 generated across Yorkshire and the Humber. BT Group employs around 6,400 in Yorkshire, which includes colleagues from BT, Plusnet, EE and Openreach.
Adam Varley, Development Director at SGI, commented: "The way we work has evolved significantly in recent years and the leasing success we've achieved at Sheffield Digital Campus, despite the challenges impacting both the construction sector and the evolution around the use and future of 'the office', is testament to the quality of the workspace and the environments we continue to create as a Group.
"In order for organisations to attract and retain the best talent, they need to provide workplaces that go above and beyond in terms of flexibility, accessibility, sustainability, wellness, technology and amenity provision, and that's precisely what we have done with Endeavour.
"BT Group's letting is not only significant because it represents the largest single office letting in Sheffield for six years, it is also a long-term commitment to the city and a major vote of confidence for the regional economy, sending a strong message to any other businesses looking to locate in Sheffield that the city has strong credentials as a place to invest, recruit and grow."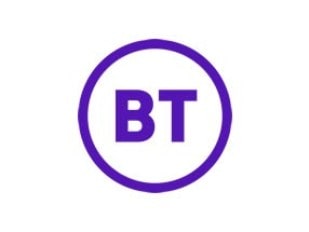 BT Group is the UK's leading provider of fixed and mobile telecommunications and related secure digital products, solutions and services. We also provide managed telecommunications, security and network and IT infrastructure services to customers across 180 countries.
BT Group consists of four customer-facing units: Consumer serves individuals and families in the UK; Enterprise and Global are our UK and international business-focused units respectively; Openreach is an independently governed, wholly owned subsidiary, which wholesales fixed access infrastructure services to its customers – over 650 communication providers across the UK.
For additional information on BT visit their Website