Awards shortlist celebrates Wales' inclusive contact centre industry – The shortlist has been announced for the 24th annual Welsh Contact Centre Awards, ahead of a 30th September event at Cardiff City Stadium.
The awards, supported by headline sponsor Jomo People, celebrate a sector that contributes £650m annually to the Welsh economy and employs 32,000 people from 200 businesses across the country.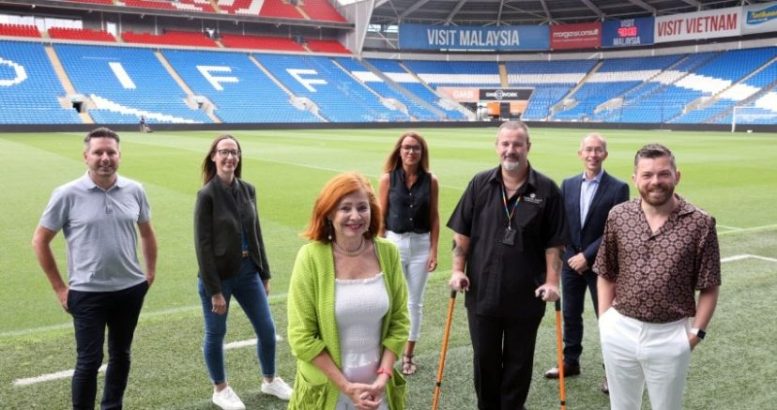 (L to R) Richard James (BT) – Katie Armitage (Jomo People) – Sandra Busby (Welsh Contact Centre Forum) – Sarah Hopkins (Jomo People) – Mark Partridge (Royal Mint); Ross Flanigan (Deloitte); Chris Coles (Connect Assist)
Centres and individuals are nominated for achievements like supporting inclusion for employees and for innovative strategies to support customers and staff alike.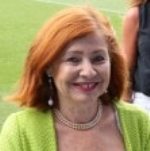 Sandra Busby, Managing Director of the Welsh Contact Centre Forum, said:
"This year's awards will once again celebrate the outstanding support the contact centre industry has provided clients across a wide range of sectors.
"Being able to pick up the phone or open the live chat and speak to someone who can give support, advice, and solutions to a wide range of issues is an invaluable asset to organisations and communities, and the sector can be proud of their service.
"We're not only recognising the superb work of centres and individuals, but also the commitment to things like employee welfare, diversity, and innovation, ensuring that the industry is one where anyone can thrive.
"We congratulate all nominees for this year's awards and applaud their role in the industry's continued support and success."
Among the major categories this year is Best Inclusion Strategy in which BT, Connect Assist and Royal Mint are nominated.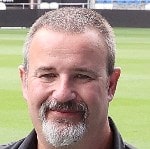 Royal Mint Customer Service Specialist Mark Partridge, said he was proud of his employer's active commitment to adapting the business – based in Llantrisant – to be inclusive of all employees including its support for those with both visible and non-visible disabilities.
He said: "Often when you tell employers that you are different – in my case, being disabled – the response can be negative. But the Royal Mint gave me the opportunity to continue my career and the company has really embraced my disabilities and given me every support and assistance they could.
"Since joining 11 months ago I'm now part of an EDI (equality, diversity and inclusivity) focus group that looks at the business and how it needs to adapt to be more inclusive of all employees – regardless of ethnicity, disability, race, or religion. We meet every month and The Royal Mint has implemented a number of important changes.
"I'm really proud to work for a company that has an ambitious vision to be the best, and in doing so, includes everybody."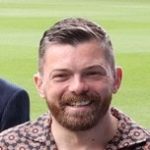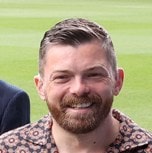 Connect Assist Team Leader Chris Coles, heads up its new three-person Sign Assist team – all of whom are deaf – within the Nantgarw-based company.
Chris said: "By allowing Deaf people to work in a predominantly hearing company and grow a new department that strictly supports Deaf people and British Sign Language (BSL) users, we have opened up new opportunities both for employees and our clients.
"Traditional contact channels are designed for Hearing people. But our initiative is a bespoke contact service for the Deaf community which means introducing things like video calls that enable BSL communication, empathy and allowing them to communicate with us in their first language, which is hugely important for them.
"I am proud that Connect Assist took a chance on us, creating opportunity to allow us to break down barriers and provide support that is severely missed in the Deaf world. I am proud of my team, William and Victoria for working with me to make something like this happen, they are passionate and committed to grow this bigger. We all want to put a mark in this world and show everyone it can be done."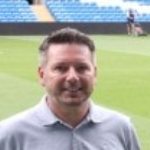 BT's Cardiff Centre Manager Richard James, said the Black Lives Matter movement was the catalyst for new training for employees on race, while the office has also recently become the regional lead in Wales and southwest England for supporting Pride Cymru.
He said: "We believe in having a culture where people feel they belong, are engaged, and connected; where people feel able to include everyone, irrespective of their culture and their differences.
"BT took all its staff through Let's Talk About Race training, involving over one hundred thousand people across the organisation, which opened the door to conversations that had never previously happened where staff were able to feel confident to discuss race, educate themselves and be curious to other people's lives.
"One example of this was a member of the team coming to our leadership event and talking us through Eid and what it meant for them – this was educational and as a result we have pledged in Cardiff not to have team events or buffets during Eid month when colleagues are fasting."
"I am so proud to be a leader of a business that is leading the way with inclusion, and that by creating the right environment for all to be themselves we will have a healthy and thriving culture."
The headline sponsor of the Welsh Contact Centre Awards is Jomo People, who specialise in recruiting for the sector.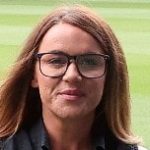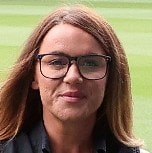 Sarah Hopkins, Co-Founder and Talent Partner at Jomo People, said:
"We are super excited and honoured to continue as headline sponsor for the Welsh Contact Centre Awards again this year. Having worked in the contact centre sector our entire careers, we know how much the awards mean to the teams who enter.
"We've also seen first-hand how hard these businesses have worked throughout the past year, the challenges they have faced, and the commitment they have shown to supporting their teams and customers. Being headline sponsors is our way of recognising those successes.
"These awards are also an opportunity for those outside the sector to discover what we believe makes contact centres unique places to work. As the industry deals with the war of talent, and a global labour shortage, now more than ever we are looking to recruit new talents who can bring skills from other sectors.
"By supporting the awards, we hope people from a range of backgrounds will be able to discover exactly why we love this fast-paced industry, and what it offers for those who look for flexibility and progression in their careers."

Alongside headline sponsors Jomo People, Deloitte, Jabra, CGI, SSCL, University of Gloucestershire, Yolk Recruitment, and Daktela are category sponsors and Arvato support sponsor.
For additional information on the awards please visit their Website