Channel shift: customers like it, but only on their own terms! Stephen Ball, Senior VP Europe & Africa at Aspect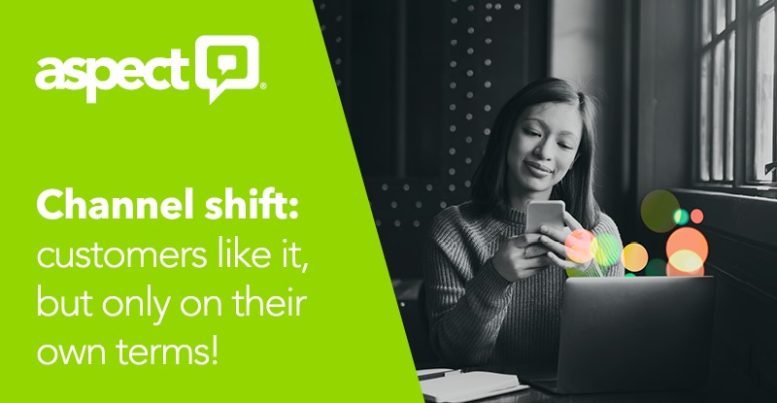 Most customer-focused businesses are aware of channel shift, and many are currently grappling with how to make it a success. You want to encourage your tech-savvy customers to use newer, more efficient channels in yoir contact centre, but you don't want to irritate your loyal followers in the process.
Recent research we carried out here at Aspect gives some cause for optimism in this respect. Of the 2,000 UK consumers we polled, 67 per cent are comfortable with moving beyond traditional channels of interaction – such as telephone – in favour of more modern choices of communication. All good so far, but we also found evidence to suggest that channel shift should only be done with the best interests of your customers in mind.
Just under half (45 per cent) of consumers like to use a combination of traditional and modern channels when getting in touch with customer service, and just over a fifth (22 per cent) prefer more modern methods like webchat. Again, this all sounds fairly promising, but this stat is the kicker: a third (33 per cent) still rely on traditional channels for the majority of their queries.
What's clear from this is that consumers have complex preferences when it comes to contacting customer service, and a desire for channel choice remains strong. Thinking about it this way, it's crucial that you're nuanced in your approach to channel shift, which means clearly communicating the benefits of any new channel before they'll be widely accepted.
Looking at the survey again adds some further context. 42 per cent said they would accept a shift to a new channel, but only if a company can give them concrete evidence that it's more effective than a traditional channel. 30 per cent would also prefer it if organisations respected their choice of channel, rather than forcing them into using a new method.
From here, the message becomes fairly simple: consider the complex needs of your customers. Take steps to comprehensively explain any changes and their benefits, and provide strong proof wherever possible of the success of new methods, such as examples of queries being answered faster through chatbots or online self-service.
Channel shift will be key to the future of customer service, but winning the hearts and minds of your customers is crucial!
---
Additional Information
Stephen Ball is Senior VP Europe & Africa at Aspect
To learn more about how you can offer an excellent customer experience across all channels, Click Here
Aspect helps enterprises break down the walls between people, processes, systems and data sources, empowering organisations to unite around the customer journey.
Our customer engagement centre offers native interaction management, workforce optimisation and self-service capabilities that drive dynamic, conversational interactions and create a truly frictionless omni-channel customer experience.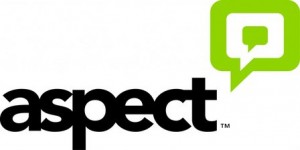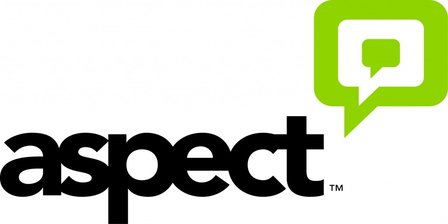 Leveraging all the benefits of the cloud and over 40 years of industry ingenuity, Aspect conveniently and easily connects questions to answers while helping enterprises keep service levels high and operational costs contained.
For additional information visit the Aspect Software Website or view their Company Profile