Aspect Software announces Aspect Via™: the most complete customer engagement centre in the cloud

– Addresses the shift from siloed contact centre products to a comprehensive, all cloud custom engagement centre, seamlessly managed through single, central administration
– Delivers native interaction management, workforce optimisation, IVR and digital self-service capabilities
– Provides a 360-degree view of the entire consumer experience by contextualising every interaction, on every channel for personalised, actionable engagement
Aspect Software have announced Aspect Via™, a comprehensive, cloud customer engagement centre (CEC). Aspect Via delivers a complete set of native customer service capabilities, designed to integrate into the larger customer-driven enterprise. Based entirely on proven technology from Aspect's comprehensive portfolio, Aspect Via is all in the cloud, leveraging the company's latest next-generation components. The announcement was made at the Aspect Customer Experience Event (ACE) in Las Vegas.
Intended for contact centres of all sizes and industries, Aspect Via delivers contemporary self-service, interaction management and workforce optimisation capabilities through Aspect's expansive global cloud infrastructure. The solution boasts native, shared components, and a common UI that enables companies to easily implement and orchestrate the capabilities that best fit business and customer engagement needs. The platform, which establishes a solid foundation for expansion and growth, is custom-built to operate in the Amazon (AWS) cloud, ensuring continuous delivery, global consistency and exceptional security and identity management.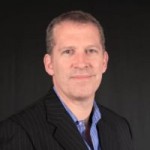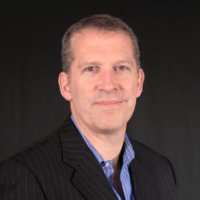 Jim Freeze, SVP and Chief Marketing Officer at Aspect Software commented,
"The era of managing customer contact through lightly-integrated point solutions is over. Today consumers are far too connected, intelligent and demanding to be satisfied by cobbled-together customer service operations,"
"And businesses are frustrated that the promised potential of consumer engagement centres have yet to be fulfilled. As a true CEC, Aspect Via brings the entire consumer experience into full and actionable view with omni-channel customer journey reporting and analytics.
Aspect Via enables intuitive, digital-first consumer interactions that are further elevated by tools that make agents more effective, efficient and happy, ushering in a new era of consumer engagement."
Aspect Via offers:
The only customer engagement centre with native interaction management, workforce optimisation, IVR and self-service capabilities
Developed as one platform, based on proven technologies from Aspect's marketing-leading portfolio
Common UI for configuration and administration across all capabilities
Shared real-time and historical reporting across all capabilities
Role-based UI provides an easy to use, streamlined UX for agents, team leads, and administrators
Designed exclusively for the cloud
Aspect Via addresses the preferences of the digital-first consumer with interactive voice (IVR) and text (ITR) response powered by Natural Language Understanding (NLU) for more conversational, automated exchanges with today's self-reliant, mobile consumer. When live assistance is required, Aspect Via seamlessly connects customers to the best agent, with the right skills. Interaction context is preserved so team members can delight customers with personalised, frictionless customer experiences. This makes the delineation between self-service and live service invisible to the consumer across voice and digital channels.
---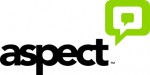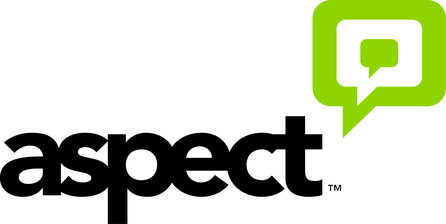 Additional Information
Aspect's Via will be available late Q3, 2016 in North America and select global regions. For additional information on Via Click Here
For additional information about Aspect Software visit their Website or view their Company Profile