Are You Ready for Collaboration in the New Normal? – Videoconferencing. Reinvented by Jabra.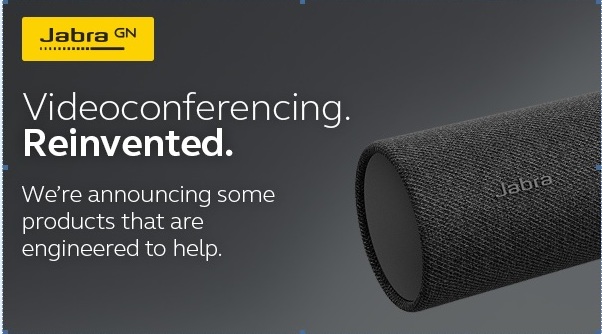 As businesses around the world adapt to the challenges of balancing flexible working and a phased return to the office, you're probably wondering how your contact centre can adapt to the new normal and still hold safe, effective internal meetings and customer interactions, wherever you are.
On 27th April, we will unveil two new products that will help you to reinvent meetings and customer engagements for the new normal, ensuring agents and all other staff can benefit from high-quality collaboration experiences, wherever they're working.
Click Here to sign up and don't miss this opportunity to be one of the first to see how we're reinventing collaboration to allow you to deliver the best, most productive meeting experience for everyone – whether at home or in the office – without compromising on safety.
We'll be sharing more on the 27th – so don't miss this opportunity to find out more about these exciting new products before they officially launch.
René Svendsen-Tune
CEO



The GN Group, founded in 1869, operates in 100 countries and delivers innovation, reliability, and ease of use. GN employs 6,500 people and in 2020 reported annual revenue of DKK 13.4bn. The Jabra brand accounts for approx. DKK 8.7bn and employs 1,900 people. GN makes life sound better and is Nasdaq Copenhagen listed.
For additional information on Jabra visit their Website or view their Company Profile