A Common-Sense Approach to Employee Engagement within the contact centre –  The message from Dave Hoekstra at Calabrio is 'Keep it simple.' Discover the secret to agent wellbeing in your contact centre with hints and tips that work.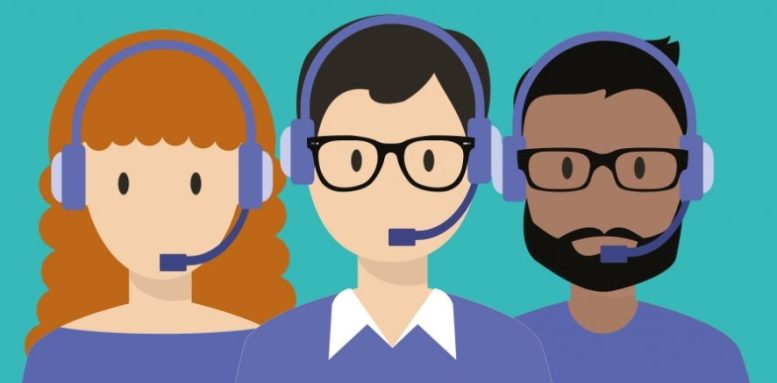 Bob Dylan once sang, 'The Times They Are a-Changin' and when it comes to prioritising employee engagement, this is certainly true. One of the positives to come out of the pandemic is that it made every customer service department think more about the wellbeing of employees than ever before.
It's a welcome shift because for most contact centre managers, agent stress is the biggest labour issue on their minds and it's diminishing the customer experience (CX).  93% of contact centre managers say agent stress has impacted CSAT scores and they have nowhere to hide. 1 in 3 consumers have noticed agents seem stressed while the majority (72%) say that an interaction with a stressed agent would negatively impact their perception of a brand.
Put WEM into practice
So what can be done to build a happier team? Think differently about Workforce Engagement Management (WEM); it's so much more than a set of tools. Starting today, for every decision you make in the contact centre, ask 'how is this going to impact my employees?'  It is a really simple thing but it doesn't always happen. Then apply a little common sense.
5 Common Sense Tips for Driving Employee Engagement
1. Involve: in their elevated role of brand guardians, agent opinions really matter so involve them in your customer service strategy or new technology investments. Ask agents what would make a positive difference to their working lives—don't assume you know. Voice of the Employee (VoE) is just as en vogue as Voice of the Customer (VoC). VoE tools such as speech analytics dynamically capture how agents are feeling and are a powerful way to collect indirect feedback, such as signs of frustration or fatigue.
In addition to formal feedback requests driven by HR, allow agents to leave feedback at any time on their desktop or mobile device. This saves valuable time—not to mention the frustration—of hunting through the corporate intranet for the HR page.
2. Empower: give agents greater control over when and where they work along with greater authority to influence customer outcomes. Give them permission to step outside of rigid rules, processes and scripts that dehumanise their participation. Trust them—if you've deployed speech and desktop analytics, you'll probably find that your best performers already do this, unofficially.
While tapping into the mood of the frontline, VoE analytics can also uncover potential knowledge and skills gaps and in so doing, empower agents along their own path to self-improvement. Encourage agents to take ownership of their personal development with access to their historical performance reports. Meanwhile, personalised dashboards allow agents to monitor and track their performance in real time so they can sign-up to the right training and take charge of their career choices.
3. Think Holistically: look beyond the desktop to gauge the end-to-end employee experience. Is the coffee in the staff kitchen undrinkable? Is parking a nightmare? How often do agents get to sit by the window?  It's not all about having a great schedule that fits their work-life aspirations, although that certainly helps. Boost engagement for your remote agents. Why not issue a DIY wellbeing kit including practical tips on how to reduce stress levels? Then, invest in the latest noise-cancelling microphones and headphones with long-life batteries so they can block out domestic distractions to concentrate 100% on the customer.
4. Collaborate and Gamify: companionship is important for establishing a sense of belonging. With the new hybrid work reality, agents are at risk of becoming lonely and depressed without additional focus on better communication and digital camaraderie. A quick Zoom call at the beginning of the day or an online video that can be watched at leisure is often all it takes.
Inspire and motivate agents through gamification, offering rewards to those who share their brand successes and learning with others.  And remember, not everyone wants a trophy on their desk. There are other ways to reward staff.  While gift cards are a popular choice, consider awarding points for 'perfect attendance' or 'highest quarterly quality scores' that agents can cash in for extra time off, for example, on their birthday if it falls on a weekday.
5. Balance the workload: focus on better managing the type of activities agents are undertaking. While chatbots and Robotic Process Automation (RPA) help by automating simple or mundane activities, agents increasingly face a barrage of more complex and/or emotional interactions. Over the course of a single shift, the risk of agent burnout grows with a negative impact on mental wellbeing. Where possible, aim to build a wellbeing factor into the task assignment algorithm. For example, if an agent has to handle 3 complaints calls in a row, ensure their next interaction is something a bit simpler such as a change of address or a call where they can do something nice like offering a customer a voucher.

Dave Hoekstra is Product Evangelist at Calabrio
Calabrio is a trusted ally to leading brands. The digital foundation of customer-centric contact centers, Calabrio helps enrich and interpret human interactions, empowering the contact center as a brand guardian.
We maximize agent performance, exceed customer expectations, and boost workforce efficiency using connected data, AI-fuelled analytics, automated workforce management and personalized coaching.
Only Calabrio ONE unites workforce optimization (WFO), agent engagement and business intelligence solutions into a true-cloud, fully integrated suite that adapts to your business.
 References – State of the Contact Center 2022