Automated Assistants: 6 ways to simplify and supercharge your chatbot strategy
The best chatbot initiatives start with good planning.  Magnus Geverts at Calabrio shares his top tips for an automated assistant strategy for improved employee and customer satisfaction within the contact centre.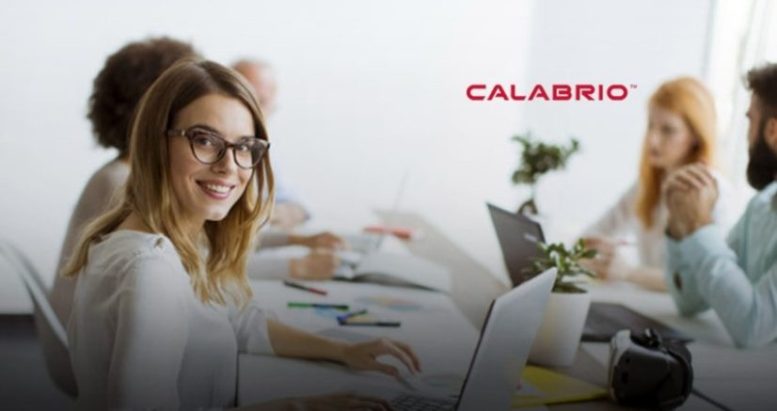 When combined with the latest Workforce Engagement Management (WEM) solutions, chatbots have the power to improve workforce flexibility, employee satisfaction and the customer experience all in one go.  Reports indicate their influence is set to continue especially among the younger generation.  Most recently, Calabrio surveyed over 250 contact centre agents and discovered that more agents aged 30-44 years think chatbots will have a greater impact on their job than they did in 2017 (22% versus 10% respectively).  They are also more likely to believe chatbots will have a greater degree of impact than contact centre agents aged 45-49 (10%).
However, like all technological advances, effective chatbot implementations depend on a thoughtful approach that blends the needs of the organisation with those of the customer.
Step-by-step guide to scaling chatbots successfully
Here is a six-point plan to getting started:
1. Outline clear roles and responsibilities
As chatbots rise up the digitalisation agenda, it is important to establish a dedicated team of experts.  Gartner has identified "three pillars of chatbot responsibilities: business domain, conversation management and technical implementation."  Focus on each of these areas to collectively "drive effective business oversight and decision-making, optimise interactions and customer value, and enforce application integration and data management best practices."
2. Involve the right people from the beginning
Who are the people who will make or break the chatbot project?  They might be those responsible for deploying the technology or the leaders of the customer service department.  More often than not, they are the budget holders.  Next, set realistic expectations and measurable goals – it's crucial to define expectations as clearly and tangibly as possible so that everyone understands what constitutes good and bad results.
3. Establish the common questions customers ask
Starting with an FAQ project for customer facing chatbots by taking a look at your website's FAQs.  If they are already written in the customer's words and prioritise the most common queries, that's a good sign.  It shows that the contact centre has analysed customer needs and created well-informed responses.  If FAQs are regularly updated, a chatbot begins on solid foundations. To extend the value of automation further and be even more accurate with trend mapping/grouping use a modern speech analytics engine to identify common questions.
4. Translate agent training and evaluations over to chatbots
When coaching agents to interact with customers, a key lesson is to use plain English and remove jargon. The same principle applies to chatbot scripts. To ensure that customers don't have to wade through technical information and complex phrases, pass these scripts through a readability assessment. A simple, online test that uses a Flesch–Kincaid readability score will do the trick.
However, even with well-crafted scripts and innovative solutions, chatbot success cannot be guaranteed. There remains plenty to consider from a people, process and technology perspective.  Just as the contact centre uses quality assurance for agents, monitor chatbot performance over time too. Tracking metrics such as customer satisfaction, deflection rates and user numbers can provide valuable insights into whether the pre-defined scripts are landing well with customers. Analytics systems that monitor and predict sentiment, predictive QM scores, goal completion rates and spot trends take this to the next level to further improve the customer experience.
5.  Don't apply chatbots to emotional, complex queries
While customers expect 'quicker response times' (93%), they also desire 'human agent availability over bots' (68%).[iii]  It is when bridging the digital and human worlds that chatbots really come into their own.  Although technology is evolving rapidly, currently chatbots work best when managing routine and transactional queries. They're not so good when things get complex and emotive.  One approach is to analyse the top reasons for customer contact and consider which can be resolved with a rigid response and could be dealt with by chatbots.  This is often a customer's preferred method of resolution for simple questions.  For the more complex questions left on the list, create process flows and identify further chatbot features that can deliver the required responses possibly combined with a human agent.
6. Use automated assistants for workforce management and agent wellbeing
Automated assistants can do much more than interact with customers.  Take a workforce management (WFM) virtual assistant as an example. It informs employees when they can work overtime to earn extra cash or take voluntary time off. Planners also benefit as the bot sorts through absence requests, saving time for them to concentrate on more tricky forecasting and scheduling tasks.
Then, there's intraday automation. By monitoring service levels, these bots offer   advisors opportunities to change their breaks, helping to better meet incoming demand. The result is increased operational efficiency, empowered employees and improved work-life balance.

To read Calabrio's latest Health of the Contact Centre 2021 – Agent Wellbeing & the Great Resignation Report Click Here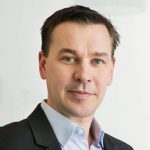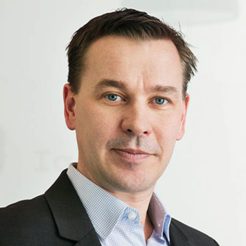 Magnus Geverts is VP Product Marketing & Management at Calabrio
Calabrio is the customer experience intelligence company that empowers organisations to enrich human interactions. Through AI-driven analytics, Calabrio uncovers customer behavior and sentiment and derives compelling insights from the contact centre. Organisations choose Calabrio for its ability to understand customer needs and the overall experience it provides, from implementation to ongoing support.
For additional information on Calabrio view their Company Profile