Jobs boost as 118 448 moves to Hemel Hempstead – Directory Enquiries Service, 118 448, has signed a contract with a Hemel Hempstead contact centre outsource provider, PodBPO, to handle its inbound directory assistance calls.

PodBPO.com, a provider of outsourced call centre services moved to The Maylands Building earlier this year to accommodate their continued growth. The firm provides outsourced customer support services to over 1500 clients worldwide, with 118 448 being one of their recent impressive client wins.
Emma Williams, Operations Manager at Pod said:
"following extensive research for our new UK contact centre, we chose Hemel Hempstead for its existing pool of talented and skilled personnel and good transport links. We're excited to build our team of customer service professionals here and feel confident that the people of Hemel Hempstead can help us achieve high standards of service for our clients and their customers."
Bradley Kellard, Managing Director at 118 448 said:
"When we visited Pod in The Maylands Building, we were impressed with the modern and contemporary workspace, their culture and ethos. We believe they are the perfect fit to handle calls to our 118 448 directory enquiries service."
He continued: despite the internet, 118 directory enquiries services still receive in excess of 1m calls per year. All our calls will be handled by Pod in The Maylands Building and they are currently seeking to recruit an additional 30 staff from the local area to service calls on a 24/7 basis.


Pod is an outsourced customer service provider which handles customer interactions, such as calls, live chats and emails on behalf of a diverse range of clients. The company has offices in the UK, Spain and USA.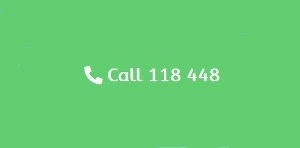 118 448 is a UK directory enquiries service. Operating 24 hours a day, callers can speak to a live agent who can locate phone numbers, addresses and other information for people, places and businesses.