Wessex Water recognised for customer service excellence as the company retains its national Customer Service Excellence (CSE) quality mark certificate.
Independently assessed, the CSE standard recognises organisations across the UK that have a 'truly customer-focused culture'.
Wessex Water is currently the only CSE-accredited water company in the UK, with assessors noting its strong performance in feedback surveys and quick response to challenges faced by customers amid the cost-of-living crisis.
The report said: "Wessex Water continues to show its commitment to excellent customer services and continuous improvement and a culture of always wanting to do the right thing.
"Quality and continuous improvement are of the highest importance to Wessex Water and the organisational culture is one of being totally customer focused.
"The approach to continuous improvement is embedded throughout the teams – an attitude of viewing challenges and learning points as an opportunity prevails."
The recognition comes shortly after Wessex Water was rated the top water and sewerage company in the latest UK Customer Service Index (UKCSI), a national benchmark of customer satisfaction covering 13 sectors and 281 organisations.
Both assessments recognised the firm's commitment to helping people, including more than 55,000 customers who were struggling financially through a range of affordability schemes and payment plans.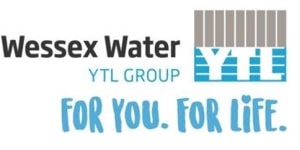 Wessex Water is recognised by regulators as one of the leading water and sewerage companies in England and Wales.
These play a critical role that goes beyond providing an essential public service; they aim to help tackle the climate emergency, support the communities we serve and contribute to the growth of the UK economy.
These aims form the core of our long-term commitment to build a sustainable future with the support of our customers, communities, employees and stakeholders.
Fore additional information on Wessex Water visit their Website