Leeds-based contact centre specialist, BrightCloud Group, has expanded its team of specialists with the appointment of two contact centre consultants.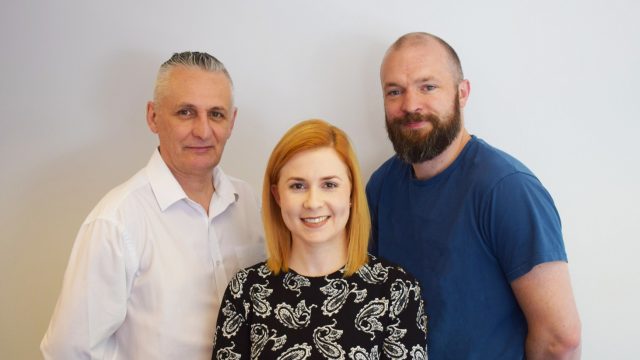 Matt Moulson and Abbey Haigh join the team following a period of sustained growth and the launch of the group's latest iteration of their contact centre customer experience optimisation solution, CCBox Aloha V4.0.
Before joining the team as senior voice and collaboration consultant, Matt worked within the tech and communications sector for over 11 years and brings along extensive knowledge of Cisco Unified Communications products.
Matt (Pictured Right) said: "I am delighted to be joining BrightCloud Group at such a prime time in the company's growth.
"Whilst I have worked with Cisco Unified Communications products during my roles at ANS Group and Intrinsic Technology, I am new to the Cisco Contact Centre Enterprise and look forward to this opportunity to learn about one of the key products in our portfolio."
Joining as contact centre consultant, Abbey, a previous network designer for BT, also brings along a wealth of experience in the tele-communications industry that will strengthen the existing team.
Abbey said "I am over the moon to be joining the BrightCloud Group team. It is such an exciting company to work for, with lots of brilliant opportunities to progress and develop.
"I am particularly looking forward to working on the multiple platforms that we support and broadening my knowledge in all contact centre related areas."
Commenting on the appointments, BrightCloud Group operations manager Neil Morrison (Pictured Left) said: "We are delighted to welcome Matt and Abbey to our engineering team.
"Their appointment complements our already talented and highly-skilled, technical support team."
---
Additional Information
BrightCloud Group are leading specialists in the contact centre industry who deploy innovative world class contact centres to clients across Europe, ranging from Fortune 50 companies to new organisations.
In 2016, 2017 and 2018 they were voted Cisco EMEA Service Partner of the year, making them true contact centre experts.
For additional information on BrightCloud Group visit their Website