Is it Time for a New Generation of Technology in Contact Centre Infrastructure? Asks Hakan Medin, Business Area Manager at Advania AB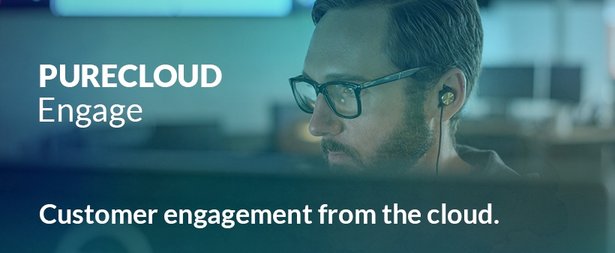 We all know that cloud services have been a topic for years. And most of us know that there is great variety in how to produce a cloud service. In this article, I'll try to sort things out a bit.
All of you who have worked in the contact centre industry is aware there are a lot of different technical solutions out there from many different vendors, and it can be hard to get a good understanding of all the alternatives available.
Old cloud solution is much of the same
Historically most of today's solutions have their origin in a technology where servers are used for various functions and user clients. Different solutions require different amount of servers, but the architecture is basically the same.
This kind of solution is built for the customer's own IT environment. It is possible to convert to a "cloud service", but the technology is still the same. The only thing different you're doing is placing all the servers in the supplier's data centre and establishing a connection in between. This in turn creates better possibilities for the vendor to provide more non-functional services like system- and application management.
That gives the customer a more complete service, but it is just a way to create it with old technology and the characteristics it has. This type of technology is normally not created for handling several customers in the same solution, so called multi-tenant. Regardless if a solution like this is customer placed or managed by a vendor, the basic characteristics is the same. Servers and operating systems have a life span after which they must be replaced. Servers and operating systems must also be maintained with regularly patches. The applications itself must also be upgraded regularly, and if your solution consist of several applications, there is of course more work to it.
Over an investment lifecycle of five years you normally need at least one more significant software upgrade with conversion of customizations and integrations. You also have a moment of risk when the upgraded solution should be deployed. If you want to add new functionality, you have the same situation and costs. Simply put, these kind of solutions are rather cost driving!
A contact centre solution built for the cloud offers several differences.
For starters most modern cloud services offer a multi-tenant architecture from the beginning. This means they are built for handling several customers in the same technical environment and can therefore take advantage of the economies of scale that occurs. In all the areas causing more work and additional cost for management and maintenance in a traditional solution, there are economies of scale in a modern cloud service that could benefit you as an end-customer.
If you choose to produce the service in a technical environment managed by a global supplier with datacenters all over the world, it is also possible to buy the "data power" you need at a variable cost. This is the basis for letting the customer have a variable business model and only pay for what they use (pay-as-you-go). Since most customer service or support functions have a variation in work load over time, this is often very appreciated.
A modern cloud contact centre solution offers advantages.
But there are also other advantages with a modern cloud service. One area is redundancy and reliability. With a modern cloud service architecture used in Netflix and similar, really strong redundancy and reliability is already built in the solution from start. It is nothing you need to purchase separately. Your technical solution is placed in several geographically spread datacenters with surveillance 24/7, offering a level of reliability that very few customers invest in on their own. It's the same with the security issues. In professionally managed, global datacenters like this, the security processes and technology is normally higher than what the ordinary customer has on their own premises.
Furthermore, many organizations today are global with a presence in several countries. A modern cloud service exists per definition in each country and can be accessed through an internet connection. A global contact centre solution in the cloud is therefore very much easier and cheaper to deploy than with traditional technology.
To summarize the advantages of a modern cloud based contact centre solution:
– Lower all over lifetime cost
– "Pay as you go"
– Easier to implement
– Minimal IT overhead cost
– Works like a smartphone app – upgrades, maintenance and new functions is added automatically
Customer service or support functions are often really challenged in the daily operative tasks. Issues should be solved, service levels kept. And most of all, both customers and employees should be satisfied. Choosing between a contact centre solution based on traditional technology or a modern cloud service is in my view a very easy decision. As you now have solutions like PureCloud Engage from Interactive Intelligence, I cannot see any reason to choose something else if you don't have really extreme requirements. In my opinion, it's a bad idea to choose an old technology to support future needs
---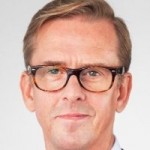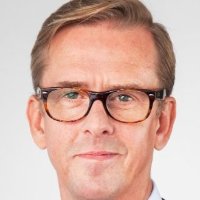 Additional Information
Hakan Medin is Business Area Manager at Advania AB