New research from Infobip reveals the growing prevalence of "conversational everything" for customer communications
»  Infobip data from more than 449 billion interactions in 2022 shows conversational experience is becoming more popular across all forms of customer communication, from sales to customer support
New research from global cloud communications platform Infobip reveals the growing trend towards conversational experiences for customer communications. The data, from 449 billion communications interactions on Infobip's platform across 2022, shows the rapid growth of interactions on chat apps such as WhatsApp Business Platform and social media channels such as Instagram for many customer needs.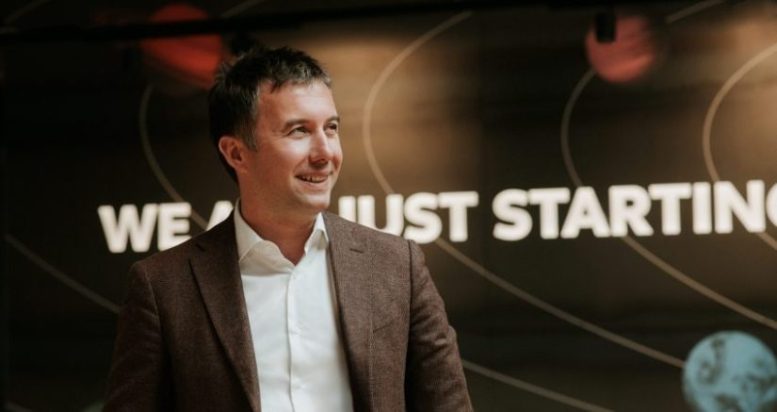 Customer conversations on their preferred chat channel
Customers have access to more channels and devices than ever before. Infobip's analysis shows that traditional channels like SMS still play an important role for time-sensitive messages, two-factor authentication, and one-time passwords. But when it comes to engagement and support, customers are shifting to more conversational experiences over chat apps.
The data shows a 73% and 51% increase in WhatsApp Business Platform and Email interactions in 2022 compared to 2021, highlighting the ongoing critical nature of these channels. Demonstrating the desire of customers to connect with brands on channels they already use, the data also reveals a thirty-fold increase in Instagram interactions last year. Meanwhile Google Business Messages and Apple Messages for Business interactions increased by 186% and 232%.
For customer engagement, WhatsApp Business Platform, Voice, and mobile app messaging saw the highest growth in 2022. Since the introduction of marketing messages over WhatsApp Business Platform, customer engagement and promotional usage increased interactions on the channel by 2.5 times. Meanwhile, Voice and mobile app messaging increased by 191% and 92%, demonstrating how customers now prefer instant, rich, and human-like experiences with a business or brand.
Chatbots with conversational experience for customer queries
The data also shows how customers increasingly prefer to seek answers to their queries through chatbots on channels they use every day and that have rich capabilities. For instance, WhatsApp Business Platform interactions on Infobip's chatbot increased by 69% in 2022 while Telegram and SMS interactions increased seven-fold and five-fold respectively.
Conversational customer support
When it comes to customer support, Infobip's analysis shows customers now seek support on the conversational channels they use with their family and friends. Reflecting the desire for instant and rich messaging experiences, WhatsApp Business Platform interactions for customer support increased by 91%. Voice remains popular with a 51% increase.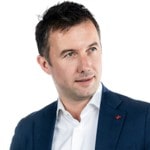 Ivan Ostojić, Chief Business Officer at Infobip, said: "
Our data reveals that conversational everything is rapidly becoming the norm for customer communications. Whether for marketing, support, or sales, customers want a conversation with a brand or brand on the channels they already use. For customers, the benefits are clear. They get a richer, more convenient, and more personalized experience. Businesses and brands meanwhile benefit from better customer loyalty and ultimately stronger sales."
The move towards conversational everything is mirrored across many industries:
» Reflecting the shift from traditional banking to conversational banking, rich messaging is picking up pace with huge increases recorded on Google Business Messages, Instagram, and Telegram
»  The retail and eCommerce sector recorded significant increases in MMS, Instagram and mobile app messaging interactions in 2022
» The data shows skyrocketing growth among rich communications channels including Instagram, Telegram, and Messenger within the transport and logistics sector last year
» In 2022, marketing and advertising companies have increasingly turned to rich communication on MMS, Messenger, and Google Business Messages
» MMS and Google Business Messages are leading rich channels within the telecoms industry for customer communication
Ivan Ostojić continued: "We expect to see conversational experiences continue to expand across sectors from ride sharing to healthcare and even the public sector as organizations adapt to conversational everything. But organizations may struggle to meet customer demand for such experiences without scalable and easy-to-use omnichannel communications. That is why Infobip's most comprehensive capacity and capabilities of any global communications provider helps ensure we are the one communication platform for every platform."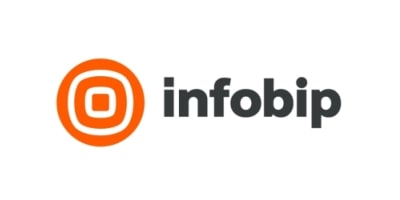 Infobip is a global cloud communications platform that enables businesses to build connected experiences across all stages of the customer journey. Accessed through a single platform, Infobip's omnichannel engagement, identity, user authentication and contact centre solutions help businesses and partners overcome the complexity of consumer communications to grow business and increase loyalty. With over a decade of industry experience, Infobip has expanded to 70+ offices worldwide. It offers natively built technology with the capacity to reach over seven billion mobile devices and 'things' in 6 continents connected directly to over 700 telecom networks.
Infobip was established in 2006 and is led by its co-founders, CEO Silvio Kutić, Roberto Kutić and Izabel Jelenić.
For additional information on Infobip view their Company Profile