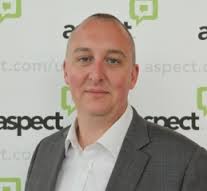 Dave Ogden, Account Executive at Aspect Software
Research by housing and homelessness charity, Shelter, shows a marked increase in the number of people using payday loans to meet rising housing costs. Despite a statement from payday loan firms urging people to get help for money problems, more needs to be done to prevent customer short term debt snowballing out of control. With calls to the charity regarding difficulties meeting rent or mortgage payments up a third last year, and short-term loan providers increasingly seen as a solution to this, greater responsibility needs to be taken in this area.
Dave Ogden, Account Executive at Aspect Software, called for a great emphasis on best practice: "The onus has to be on providers to ensure best practice and the way to do this is through proactive customer care. Pre-empting potential problems is in the interest of both parties and by proactively reviewing customer behaviours and accounts, providers can ensure that payments can and will be met, whilst simultaneous improving customer satisfaction and public image.
Ogden explained: "The key is to prevent the debt spiral before it starts. By monitoring for symptoms indicative of larger debt problems, such as declining average balances and looming overdrafts, organisations can effectively reach out and see if they can be of assistance before the customer falls into a self-destructive debt cycle".
He concluded: "When considering such proactive approaches, the notion of omnichannel is important to consider. With a large proportion of young-to-middle aged customers using short-term solutions, the effective incorporation of alternative contact channels, like SMS and social media, is crucial to effectively communicate with this core group."
For additional Information see Aspect's Company Profile