Nice Systems have launched its Real-Time Fraud Prevention solution, which enables contact centres to detect and prevent fraud in real time using voice biometrics and both speech and desktop analytics. The solution instantly identifies 90 percent of fraudulent callers in the first few seconds of a call, enabling organizations to quickly investigate unauthorised transactions before they are completed.
Global identity theft, stolen information, and fraud cost organisations more than $500 billion a year, according to McAfee. The contact centre is being increasingly targeted by fraudsters intent on taking over accounts, stealing identities, and exploiting organisations and their clients.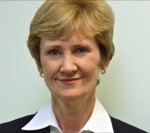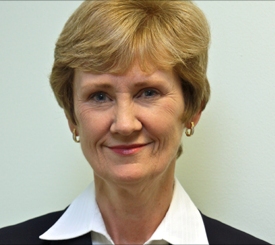 "Not only is the contact centre a critical enabler to fraud schemes, it has suffered significantly from lack of investment in fraud prevention tools," said Shirley Inscoe, Senior Analyst, Aite Group. "That's because money doesn't often leave the building via the contact centre. But without the contact center as an enabler, many fraud schemes would not be successful. Therefore, there is a real need in the market for solutions that stop fraud in real time via the voice channel."
With NICE Real-Time Fraud Prevention, organisations can identify more fraud incidents without additional customer service hurdles. This helps companies significantly reduce fraud losses, improve the operational efficiency of fraud investigation teams, and achieve higher retention rates by enhancing customer protection.
Powered by the NICE Engage Platform, the solution uses advanced real-time streaming and analytics to check every incoming call against a fraudster watch list and detect if the caller is a known fraudster. If a call is determined to be high-risk, the agent is immediately informed and guided in real time to appropriately handle the interaction. All high-risk interactions are also sent for further investigation via the NICE Actimize Enterprise Risk Case Manager as part of the full fraud case management lifecycle.
The NICE Real-Time Fraud solution also complements NICE's Real-Time Authentication offering for quicker and more convenient voice-based authentication. Together, they help organizations improve fraud detection while focusing on delivering a great customer experience.
"NICE is committed to leading the market's adoption of real-time applications and capabilities that bring organizations significant business value," said Miki Migdal, President of the NICE Enterprise Product Group. "The NICE Real-Time Fraud Prevention solution leverages NICE's unique technology to deliver a solution that enables organizations to prevent fraudulent activity in real time, at the level of the contact center interaction."
Solution Highlights:
Multi-layered protection by screening all interactions to detect suspicious activity using multiple modalities, such as voice biometrics, speech and desktop analytics, watch lists, and transactional data
Smart real-time decisioning by detecting fraudulent transactions in real time and then guiding agents to take the next best action to expedite time-to-service and to appropriately handle high-risk interactions
Enhanced customer experience through a fast and frictionless engagement process which supports legitimate customers while accurately identifying and preventing fraudsters
Holistic fraud risk management by protecting the enterprise from fraud attacks across all channels and by automatically aggregating and routing alerts with NICE Actimize's Enterprise Risk Case Manager
For additional information Click Here