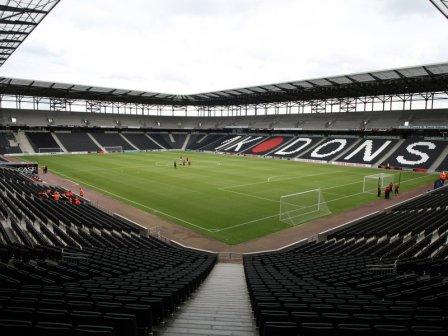 OpenScape Cloud Contact Centre to help MK Dons transform the delivery of match day support and increase customer satisfaction and engagement.
Unify, a leading communications software and services firm, have announced it has chosen to partner with MK Dons, a League One English football club close to its UK headquarters in Milton Keynes.
The partnership will support the Club's focus on improving customer satisfaction and will help it to further engage with its fans as well as deliver the agility and scalability to provide excellent customer service during match days.
Under the twelve month agreement, Unify will deliver OpenScape Cloud Contact Centre to MK Dons. The technology will enable the Club to provide integrated Interactive Voice Response (IVR) front end and self-service options to all fans calling in about tickets, match days and networking engagements.
Unify's OpenScape Cloud Contact Centre will further help MK Dons to transform the delivery of match day support to its fans as it optimises operational processes to help agents deal with increased call volumes. All this comes without losing the personal engagement that it values with its fans. Connectivity will be provided by Genius Networks, a provider of global network services. Based on a core MPLS network, SIP-enabled with direct connection to best of breed carriers, the Genius infrastructure manages latency from strategically located hubs ensuring QoS for delivery of voice and cloud applications.
As OpenScape Cloud Contact Centre is based on a Software-as-a-Service (SaaS) contact centre platform it also provides greater control and flexibility of day-to-day operations for the Club. OpenScape Cloud Contact Centre is designed to simplify the agent interface, streamline contact centre management and improve the customer experience, all at a lower Total Cost of Ownership (TCO) than on premise-based solutions. As the system is cloud based, it also allows the club to scale to add additional agents to their existing contact centre, giving them the ultimate operational flexibility and also a robust disaster recovery plan.