Indigo Telcom Group were delighted to welcome the Rt Hon Alun Cairns  MP, Secretary of State for Wales, to officially open their new Global Support Centre in Magor, Monmouthshire Monday 21st May 2018.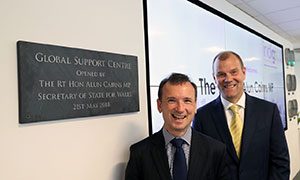 The visit comes as part of the Welsh Secretary's ongoing mission to encourage business growth in the Welsh economy.
Indigo-Belcom is a leading independent global telecom services delivery partner offering high value, mission critical solutions to the fixed and mobile carrier and enterprise sectors.
The company, which has offices in London, Europe and Asia, has recently relocated its headquarters from Caldicot to new offices in Magor.
Stephen Thompson, Group Chief Executive Officer of Indigo Telcom Group, said:
"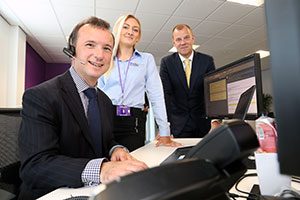 We are delighted that the Secretary of State was able to officially open our new Global Support Contact Centre.
The Global Support Centre is at the core of Indigo-Belcom's business activities. It is fully manned 24/7, 365 days a year by a team of highly skilled and experienced staff. Our team are able to provide on-site same day support to customers in over 70 countries.
We have already recruited some fantastic technical call handlers from the local area and have several new roles we hope to fulfil imminently to complete the team.
The Secretary of State for Wales unveiled a commemorative plaque as part of the official opening.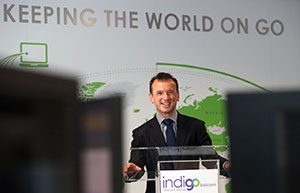 Alun Cairns The Secretary of State for Wales said:
"I am delighted to have the honour of officially opening Indigo-Belcom's new Global Support Centre. The company's continued investment in its Welsh operation highlights not only the global company's confidence in the Welsh and UK economy but also demonstrates the company's commitment to its skilled workforce.
The UK Government is working hard to support the growth of a world-leading cluster of hi-tech expertise in Wales. The removal of the tolls on the Severn Crossings later this year is a prime example of that effort.
Indigo-Belcom is exactly the type of business that the South Wales economy needs to create jobs, drive productivity and deliver prosperity for years to come."
---
Additional Information
For additional information on Indigo Telecom visit their Website