How to Use Assistive AI to Improve the Call Centre Experience – Ian Firth, VP of Products, Speechmatics


Currently, there are more than 6,200 contact centres in the UK, and more than 4% of the country's working population are employed at them, with that number increasing annually.
These people are the first contact many of us have with a brand…usually when something goes wrong or when we need assistance we can't find online. With brands looking to technology to improve the customer experience, the most obvious place to start is with the first contact with a customer – right there in the contact centre.
According to PwC's most recent Consumer Intelligence Series: Experience is Everything (2018), consumers are willing to spend up to 16% more on products and services with companies that offer a superior customer experience. They are also more loyal to brands who treat them well, with 63% of consumers willing to share more information about themselves with a company that offers a great experience. However, a bad experience has detrimental effects, with nearly one in three consumers (32%) saying they will leave the brand they love after just one bad customer experience.
For those at the coal-face of customer service, ensuring a positive experience for everyone that rings in is imperative. But the type of work that contact centre employees do is not as it was. The changing face of jobs in the call centre has been primarily down to the implementation of artificial intelligence (AI) to improve the workflow of the operative. Not only has AI been introduced to improve people's jobs, but this in turn then makes the workplace a happier place to be.
The two main introductions of AI technology in the call centre environment has been front-end AI-powered bots and AI-assisted human agents.
Front-end AI-powered bots can divert easier calls away from agents by using things like chatbots to answer the most simple, repeatable things. For a customer having to deal with IVR and call routing, it can be frustrating to be run through a seemingly never-ending menu of questions before finally giving up and having to say "operator" over and over, or be sent back to the beginning and having to do it all again. Bots can avoid this situation, or help by answering the most basic questions and routing the calls that need human intervention to the right operator.
Assistive AI is all about empowering machines to execute actions. It helps humans make better and faster decisions, but it uses human inputs, as well as existing data to provide the answers. The objective is about improving operational efficiency, through clearly defined rule-based, repeatable tasks that can be automated using a software application or a physical robot, simulating the activities of human beings. Assistive AI can help the agent to cope with the growing breadth of questions they are required to answer. Using the data collected can help managers learn the most frequently asked questions and provide training on this breadth of information to ensure consistency for the customer.
Human agents, and their managers, can also benefit from AI in the analysis of the transcription of conversations that operatives have with customers as well as voice biometrics to analyse the tone and subject of the conversation. It is possible to include "red flags", which will highlight any concerns around customer service and see these escalated to a supervisor immediately. For example, if a conversation sees the speech of one party increasing in volume or speed, it may indicate that one party is angry. If the word "supervisor" is mentioned more than once, then the supervisor on the floor can automatically be sent a message that their presence is required.
Perhaps the most impressive use of AI in the call centre is in the real-time understanding of the conversation, making sure the agent has all the latest information they require right at their fingertips. For example, if someone mentions a key word such as "pricing", these details appear immediately, enabling the operative to give consistent answers and even be provided with hints about how the price beats the nearest competitor or a standard disclaimer that needs to be provided when discussing pricing.
Contact centre managers want to know what works and what does not, so being able to understand if the customer is happy with a response builds a better understanding of a successful call. AI can systematically scan calls to spot trends, flag individual calls for analysis and implement many other processes for improved quality assurance.
We've all heard the phrase "this call may be recorded for training purposes". Now, not only does technology record the call, it analyses the sentiment of the spoken voice. There could be detection of confusion, for example, and understanding what happens next is very important to ensure the issue is dealt with before the customer becomes irate or frustrated. As sentiment detection technology improves we will see a lot of different scenarios in which it can be used for post-call analysis.
The technology has enormous potential. Callers will be delivered a fantastic customer service experience because managers will have ensured the staff have the right information at the right time, providing a consistent experience to customers, regardless of who answers the phone. The call operatives are the face of the company and play a significant role in defining and shaping the image and reputation of the company they are representing, so consistency in delivering an outstanding experience is crucial.
For agents working in the call centre, their jobs are no longer about reading a script. By accepting the technology available now, operatives can have a more rewarding job by achieving more in less time, delivering better customer service and an improved bottom line to their employer. Everyone wins.
---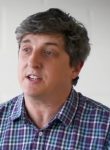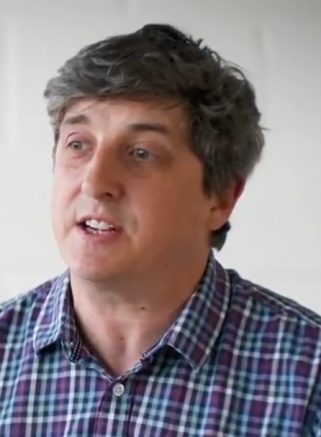 Additional Information
Ian Firth, VP of Products, Speechmatics
For additional information on Speechmatics visit their Website