How to Build Your Business Call Centre from Scratch – In today's world of smartphones and mobile data connections, the old call centre model can seem a little outdated. However, modern call centres are much more than just rooms full of customer support agents. A customer support centre is essential for any business, and if you want to launch one for your business, then this is what you need to do.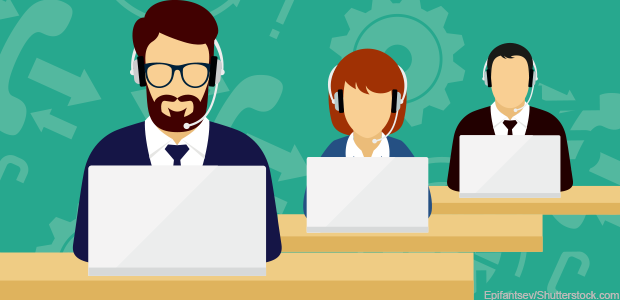 Set Your Budget
Before you start spending inordinate amounts of money getting your call centre up and running, you first need to make sure that you know what your spending limits are. Everything you do in business should be carefully costed and budgeted before you begin, and you should always be aware of how close your current spending is to the limit that you've set for yourself.
Setting yourself a budget will help you to make smarter spending decisions. If you leave your budget open-ended, there will always be a temptation to spend a little bit more when you're putting together equipment and infrastructure. Sometimes, the best business decision is to exercise some restraint and hold back funds for other things.
Virtual or Human?
It used to be that any call centre would have to be staffed by a whole team of people. As well as the administration and oversight staff, there would need to be a number of people to answer the phones and talk to customers. This is a call centre after all.
However, technology has come a long way since then, and many modern call centres actually have relatively few phones. For one thing, those who speak to the customers are more likely to be sat at a computer than at an actual telephone. You also have the option today of setting up a completely virtual call centre.
A virtual call centre isn't located in a single building. Instead, the staff who would normally operate out of the call centre work remotely, providing assistance to customers by fielding their queries using their smartphones or laptops. This is a much cheaper way of doing things, but it does have the disadvantage of fracturing your support staff.
Establish Your Goals and Purpose
What kind of support will your call centre provide and how will you provide it? It is important, as always in business, that you have clearly defined objectives and a good idea of how you are going to achieve them. For many businesses, you will have to temper your ambitions according to your current circumstances. You might have some pretty grand ideas for what you would like to do in the long run, but these aren't necessarily going to be immediately achievable.
Cost Up Your Options
Once you have set your budget and you have a good idea of what you need to achieve your goals, you can then put together a much more detailed breakdown of what you will spend and where you will spend it. As well as the obvious costs – rent, staff wages, and equipment – you also need to consider your utilities and energy. You can compare business energy prices online using a comparison site like Utility Bidder.
Once you are certain that you can achieve your goals while spending within the budget that you have set for yourself, you are ready to execute your plans and make them a reality. You can always expand your call centre later, and you likely will as your business grows, just make sure that you don't try and expand too fast.