FourNet – one of the top 100 tech companies in Britain – Prestigious ranking in Sunday Times 20th Anniversary League Table
The award-winning cloud and managed services provider, which has offices in London and Burton-on Trent, and is headquartered in Manchester, has been ranked at number 81 in The Sunday Times Sage Tech Track 100. 
FourNet staff were listed as key workers during lockdown, allowing the company to help move thousands of private and public sector employees to remote working during the pandemic.
Among them were 6,000 Bank of England and 2,000 npower staff. FourNet also enabled South East Coast Ambulance Service and other blue light sector customers to switch their staff seamlessly to work from home, and socially distance, where necessary.
This weekend's ranking marks a significant period of growth for the privately-owned company, which has quadrupled its turnover over the past three years and has grown from a staff of 35 to over 100 in the same period.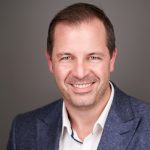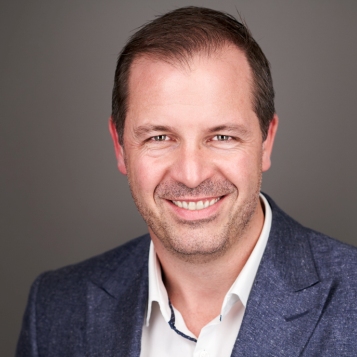 Richard Pennington, CEO of FourNet, said: 
"We are immensely proud to be in such esteemed company in this the 20th anniversary year of the Sunday Times league table.
"We've been ranked for the very first time in the top 100 in a year in which many obstacles have been put in the place of businesses across the UK. We have weathered the storm well, so far. Considering how many technology companies there are out there – this is an accolade we will treasure, as we look forward to the next 12 months." 
This year's special Covid-19 edition of the Sage Tech Track 100 highlights the important contribution that technology companies have made to the UK during the pandemic, from supporting the NHS to enabling remote working.
In Wales, FourNet assisted with remote working for public sector bodies like Vale of Glamorgan and Rhonda Cynon Taff councils as well as Cardiff and Vale Health Board which launched a 'phone first' urgent care service, under the Connecting Wales platform..  
As a business, no FourNet employees were furloughed under the government's scheme and no employees were made redundant.
Pennington added: "In a small but important way, FourNet has played its part in helping our customers and their customers through the worst of the pandemic, and we are proud to have been able to do so." 



Cloud communication, collaboration and contact centre solutions.
FourNet works with some of the most secure, critical and commercially driven organisations in the UK.
Our expertise is in transitioning and integrating complex, legacy systems to deliver the latest communication, collaboration, and contact centre capabilities.
We provide the professional services, engineering and project management skills to help our customers achieve their digital transformation and customer experience goals. Our managed support service frees our customers to focus on running their business, not their communications infrastructure.
FourNet: delivering the technology that helps you to provide a better customer experience; the tools that encourage employee collaboration and better ways of working, and the managed support that allows you to focus on running your business, not your communications infrastructure.
For additional information on FourNet (Formally 4net Technologies) view their Company Profile
For additional information on the The Sunday Times Sage Tech Track 100 Click Here