Eptica signs global partnership with SpiceCSM – Partnerhip enables organisations to move towards deploying end-to-end customer engagement hubs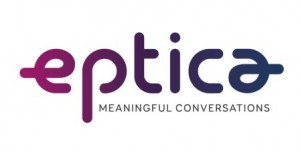 Eptica have announced a global partnership with SpiceCSM, the leading provider of iPaaS (Integration Platform as a Service) Guided Process and Integration technology. Under the agreement SpiceCSM will provide Eptica's innovative, linguistic-powered customer engagement software to its growing client base, both within the United States and internationally. Additionally, Eptica will offer the SpiceCSM solution as "connective tissue" for Eptica customers wanting to build the next generation Customer Engagement Hub.
Today, organisations recognise that the customer experience is central to increasing revenues, retaining clients and differentiating themselves in competitive markets. However, while most organisations have invested in technologies that cover parts of the customer experience, the majority have not yet integrated them into a holistic solution that spans all relevant departments and channels. This can lead to inefficient processes, a lack of internal collaboration and poor service provided to customers.
The combination of Eptica's multichannel customer engagement software and SpiceCSM's platform will enable organisations to create these end-to-end customer engagement hubs, providing a cross-channel and cross-departmental solution that optimises interactions and delivers a superior, scalable and efficient experience across the customer journey.
SpiceCSM helps agents deliver first-class customer experiences across every channel through one unified agent desktop. It combines a Dynamic Call Handling Engine, a Data Integration Platform, and robust collaborative reporting to continuously improve the contact centre and customer experience.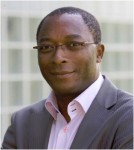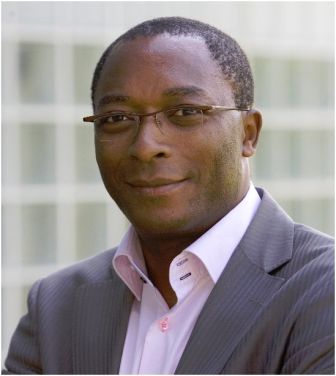 Olivier Njamfa, CEO and Co-founder of Eptica said,
"Delivering an effective, end-to-end, customer experience is becoming increasingly complex as consumer interactions span departments and channels, demanding a more integrated, scalable approach, such as through customer engagement hubs," 
"Both Eptica and SpiceCSM are recognised as leaders in their fields by analysts and a growing number of customers across the world. By combining our technologies we can help companies build an integrated platform that enables them to hold meaningful conversations with their customers, however they get in touch."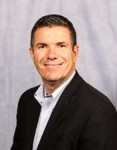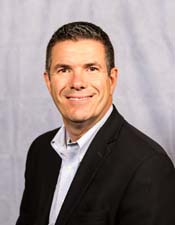 Michael Ryan, CEO of SpiceCSM said,
"When it comes to customer experience, organisations are being held back by the disparate, unconnected systems within their business,"  "This prevents agents from collaborating and delivering the end-to-end service that consumers demand.
By partnering with Eptica, our customers will be able to take customer experience to a whole new level by leveraging Linguistics to drive processes and better customer experiences without needing to rip out or remove existing systems."
Multiple SpiceCSM clients are already piloting and deploying Eptica's technology on the SpiceCSM platform, while the partners are actively engaged with further opportunities in the United States
---
Additional Information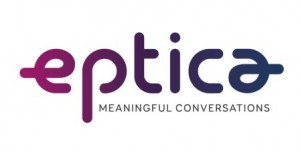 About Eptica: Eptica is a global leader in multichannel and multilingual customer interaction management software, covering the email, web, social media, web chat and agent channels. Its software helps millions of individuals worldwide to have meaningful conversations with businesses, improving the experience and deepening engagement.
Available on premise or as a Software as a Service (SaaS) solution, the Eptica customer engagement platform is designed around a central knowledge base, powerful workflow and Eptica Linguistic Services™, advanced linguistic capabilities that enable organisations to quickly understand the tone, sentiment and context of digital interactions and automatically deliver personalised service, helping to provide a competitive edge over their rivals.
Today, more than 400 organizations across all industries and in 15 countries rely on the power of Eptica's platform when talking to their customers. They include AXA, L'Occitane, Dixons Carphone, Crédit Agricole, Domestic & General, AirAsia, Hastings Direct, TUI, Debenhams, Capita and Ageas Insurance Solutions. Eptica's continuing innovation and strong performance has resulted in the company's inclusion in Gartner Magic Quadrants for the last five years.
For additional information on Eptica visit their Website or view their Company Profile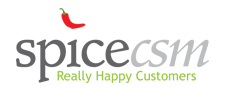 About SpiceCSM: SpiceCSM is a leading provider of Customer Engagement Centre technology delivered as an Integration Platform as a Service (iPaaS). SpiceCSM helps agents deliver first-class customer experiences across every channel through one unified agent desktop; by combining a Dynamic Call Handling Engine, a Data Integration Platform and Robust Collaborative Reporting.
The SpiceCSM Customer Engagement Platform is an incremental solution that shifts the ability to resolve problems from highly trained subject-matter experts, to the service agents or customers with minimal knowledge or expertise—perfect for multi-brand/multi-channel environments.
As a robust and organic connective tissue, SpiceCSM's open API is able to integrate with all disparate systems, creating one unified agent desktop. The reporting dashboard is completely customisable and reports on all contact center metrics for individual agents or for an entire team.
Spanning both the B2C and B2B sectors, SpiceCSM works with: healthcare, financial services telecommunications, high technology, consumer products, retail, government, energy and utilities and travel and tourism industries.
For additional information on SpiceCSM visit their Website