Contact Centre Supplier Directory
Agent Desktop, Analytics, Artificial Intelligence, Call Analysis, Call Recording, Contact Centre Technology, CTI, Customer Communications, Customer Experience, Customer Satisfaction, Data Management, Employee Satisfaction, FaceBook & WhatsApp Messaging, Integrated Contact Centre Systems, Mobile Messaging, Mobile Solutions, Natural Language Understanding (NLU), Omni-Channel, SaaS, Self Service, Technology, Unified Communications, Virtual Agents & Chatbots, Web Self Service
EBI.AI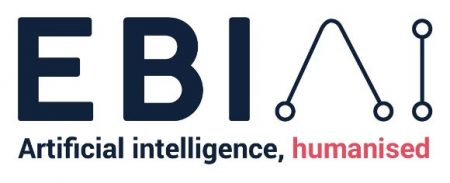 Customers increasingly expect instant resolutions to their queries and are more likely to switch as a result of poor service. This puts huge pressure on contact centres experiencing high staff turnover - endangering SLAs and important KPIs.
EBI.AI will help you transform your customer services operations today using conversational Artificial Intelligence technology.
Working with EBI.AI helps you retain your customers and your staff by improving first call resolution, deflecting calls to effective self service and radically reducing the cost of running your contact centre
Solutions are configured on our AI Communications platform to provide insight into your communications, assist your agents and automate conversations.
Deployed via web, mobile or voice channels, you can give your customers choice in how they communicate with you, safe in the knowledge that your AI will work with your team every time.
Having worked with big data, analytics, and system integrations for 18 years, we're among the most advanced UK labs to explore the mind-boggling potential of artificial intelligence for customer communication. But more importantly, we have turned our exciting discoveries into natural and valuable tools for all kinds of businesses in multiple sectors including Transport & Travel, Property, Insurance, Public, Automotive and more.
Get in touch to find out more about the ways this advanced technology can help you.
---
The Latest News from EBI.AI
Address

Innovation Centre, University of Warwick Science Park, Warwick Technology Park, Gallows Hill, Warwick, CV34 6UW. United Kingdom

Phone

Email

info@ebi.ai

Website

http://ebi.ai/